Jillian Edwards is coming in to her latest release, Meadow, with some big support. Not only is her husband Will Chapman (drummer for Colony House) leading the rhythm section, the EP was executive produced by her father-in-law, Steven Curtis Chapman. This seven-track effort begins with the prayer-like "Whisper Hymn," which sets the tone for the EP by stating, "In a world dressed in sorrow/Show me the delight of being human." Indeed, the songs collected here are meant to explore what our humanity looks like in communion with God.
The title track begins this expedition by poetically considering our safety with God, using a quiet meadow as a metaphor for us to be able to run free in. Later, "Trusted" continues that thread, this time viewing it through the lens of a child with her parent. "Mighty God" ties up the thread by pledging commitment to God due to the fact He'll keep us safe. The other tracks dwell on our identity in Christ ("Heaven's Eyes") and how this should humble us ("But I Know You" and "Weak, Proudly"). Thus, Edwards' picture of humanity in Christ is one where we are safe, loved, and humbled.
The music on this EP is very calm and sleepy. It has that soothing quality where one can press play and before you know it, you're thinking of something other than the EP. On one hand, this makes it good for calming one's mind in times of stress or for meditation, but it also means that in other circumstances the listener may not be paying full attention. While pleasant to listen to, there aren't too many melodies that stick in the brain. The lyrics also contribute to the sleepy feel and Edwards never goes too deep on her themes, thus keeping the words fairly simple. There are occasional moments where clever wordplay crops up, like on "Weak, Proudly" where the chorus declares, "All the better if I'm at the end of myself/The end of myself and I need You…so I'll be weak, proudly." It's a smart take on Paul's "boasting in my weakness" that he exhibits in his epistles. It would be tempting to say that the EP needed more of such lyricism, but it honestly feels balanced as is. Meadow isn't an overly ambitious effort, but its unassuming nature works in its favor.
This is the third EP I've reviewed this year that deals with safety in God's arms (the other two were both titled Safe Place). While all three were probably recorded last year, their respective releases feel timely; our world does not feel like a safe place. Frankly, it hasn't felt safe for several years now. It seems that a Christian response brewing in the music industry is to look at safety in the one Person who never changes: Christ. Of those three EPs, Jillian Edwards' offering feels the most balanced and full. It helps to have an industry legend like Steven Curtis Chapman lending a hand, but these songs from Edwards' heart strike with a touching honesty and peace that feel unique to her. If you're feeling particularly stressed in our current moment, consider giving Meadow a few spins to help calm you down.
- Review date: 6/10/20, written by
John Underdown
of Jesusfreakhideout.com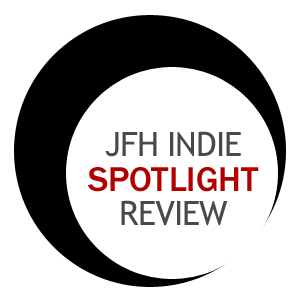 Record Label:
Tone Tree Music

Album length:
7 tracks: 23 minutes, 59 seconds

Street Date:
May 15, 2020

Buy It:
iTunes

Buy It:
AmazonMP3
Whisper Hymn (0:44)
Meadow (3:45)
But I Know You (3:36)
Heaven's Eyes (4:33)
Trusted (3:54)
Weak, Proudly (3:38)
Mighty God (3:49)