C.S. Lewis once noted in his book
The Four Loves
that friendship begins when two people have a "What, you too?" moment. In other words, they find they have something in common or are in similar places, and that forms an instant bond between them. I believe this can happen to someone listening to music. The hearer thinks it's just another album and then suddenly they realize they and the artist are in the same territory. Such was my experience with listening to Wild Harbors' debut release,
Monument
.
Wild Harbors is the stage name of Chris and Jenna Badeker. Together this husband-wife duo joins a long list of other similar groups that have taken over the folk genre in recent years. Though folk is clearly Wild Harbors' foundation, their debut features a healthy mix of pop and rock moments throughout. The arrangements also vary from song-to-song, giving the record flavor. One song may be your standard pop offering ("We're Getting Better"), another may switch up the beat halfway through ("Battle"), or you may get a traditional ballad ("Ballad of Wallace and Jessie").
While the music and arrangements are strong, the lyrics propel this album even further. The Badeker's have a knack for crafting clever metaphors (consider especially "Water") and deftly write about their hopes, dreams, life, and marriage in a way that feels personal to them and yet accessible to the listener. Consider the chorus to "Alone Together": "I don't wanna be alone together/I don't wanna be close like stars/Side by side, my love, but still a million miles apart." You feel like you're listening in to an uncomfortable confession and yet any married person can relate to the sentiment. Each song packs its own punch, whether that's encouragement, dealing with marital issues, or just telling a tear-jerking story. Through it all, Wild Harbors shines with lyrics that feel more like poetry and not just words in a song.
I felt the punch of these tracks as I listened through the album the first time. I could relate or be inspired in some way as each minute ticked by. Monument is a near-perfect album. My only very minor critique would be that the track order could convey the movement of the theme through the record better, but again this is more of a nitpick. The forming of Wild Harbors and the making of this album was a leap of faith for the Badekers. Monument is a strong debut and will make many listeners (this reviewer included) happy that they made that choice.
- Review date: 3/13/19, written by
John Underdown
of Jesusfreakhideout.com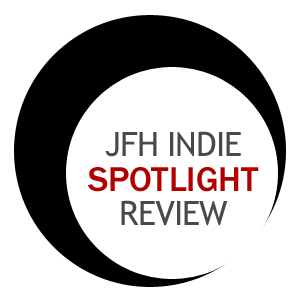 Record Label:
756671 Records DK

Album length:
10 tracks: 39 minutes, 53 seconds

Street Date:
March 15, 2019

Buy It:
iTunes

Buy It:
AmazonMP3
Monument (4:09)
We're Getting Better (3:21)
House on Fire (3:43)
Abigail (4:19)
Come Clean (3:49)
Alone Together (3:41)
Water (3:43)
Battle (4:30)
The Ballad of Wallace and Jessie (3:52)
Tomorrow Morning (4:46)