The Psalms are a precious portion of Scripture made up of 150 chapters that are actually ancient songs; songs of praise to the Lord, lamentation, and theology. Many, many artists have recorded modern versions of the Psalms, and some have even dedicated their sole existence as a band to doing so. Led by Adam Wright, music director at Cahaba Park Church in Birmingham, Alabama,
The Corner Room
is one such band, starting off their legacy with
Psalm Songs, Vol. 1
.
The tracklist consists of Psalms that are seemingly chosen at random (that is, not in numerical order), but starts very wisely with "Psalm 121." I say "wisely" because the very first words set a wonderful tone: "I lift my eyes up to the hills, from where does my help come, my help comes from the Lord who made Heaven and Earth." And of course, the album shines lyrically, as the entire thing is drawn from the Bible; in fact, each song is performed word-for-word from the English Standard Version. It's perfect for not only times of personal worship, but also to help memorize Scripture - which is especially great if ESV is your go-to translation. The Corner Room covers some of the more well-known Psalms, such as Psalm 23 and Psalm 8 (you know: "Oh Lord, our Lord, how majestic is Your name in all the Earth"), but they also cover some that I found a little unexpected, like Psalms 1 and 13. Even after listening to their take on Psalm 1, I still wondered how they were able to make it work in a modern-day type of song, but they did it and did it well.
What wasn't really unexpected was the overall genre of the album. Folk/pop is today what pop/punk was ten years ago: everywhere. However, while many attempt it and fail, The Corner Room comes at it with skill and a lot of flavor. It's not all banjos, hand claps, foot stomps, and loud choruses. Some of the songs do have very upbeat rhythms and sounds, like "Psalm 32" and the Trampled By Turtles-esque "Psalm 13," but they also treat some of the Psalms with tender melodies and slower tempos. "Psalm 30" is one such track, and one that reflects on the words of King David as he said "You have turned for me my mourning into dancing, You have loosed my sackcloth and clothed me with gladness, that my glory may sing Your praise and not be silent, oh Lord my God, I will give thanks to You forever!" Along with the closing track, "Psalm 127," it sounds like something you would hear on a Jars of Clay worship album.
In short, The Corner Room's Psalm Songs, Vol. 1 is a wonderful collection of songs designed to glorify the Lord, spread His Gospel, and help believers grow in a deeper understanding of the Word of God. And it's good music, to boot. If you're into bands like NEEDTOBREATHE or Preson Phillips and/or would like a great mnemonic device for memorizing parts of the Bible, this album will be right up your alley. It's a good situation all around!
- Review date: 4/13/16, written by
Scott Fryberger
of Jesusfreakhideout.com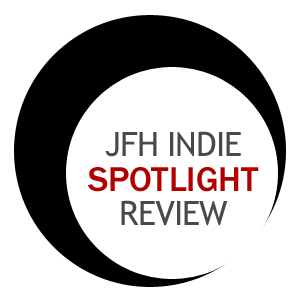 Record Label:
None

Album length:
10 tracks: 40 minutes, 32 seconds

Street Date:
January 1, 2016

Buy It:
iTunes

Download It:
AmazonMP3
Psalm 121 (4:14)
Psalm 23 (3:23)
Psalm 42 (4:32)
Psalm 13 (3:04)
Psalm 30 (4:18)
Psalm 8 (3:41)
Psalm 1 (3:53)
Psalm 32 (4:33)
Psalm 19 (4:37)
Psalm 127 (4:23)