Music is a very big part of American culture; ironically, many of the bands that we love and cherish in America are not from America. The European exports make up a huge list, but a much smaller band from just across the Gulf of Mexico is the Puerto Rican alternative rock band In Dependence. Late in 2012, In Dependence released a full-length album called Realidad Sin Fantasia/Reality Without Fantasy.
If the album title itself wasn't any indication, In Dependence performs songs both in English ("The Way To Live Life," "Nobody") and in Spanish ("Comienzo Nuevo," "Perdido"), with perhaps more of the former than the latter. Musically speaking, In Dependence's style isn't too different from the American style of pop rock; driving guitars and catchy melodies are in abundance (as noted in the chorus of "Moriviví," as they sing "First you ask if I'm okay, then I dare to ask the same"), with the occasional upbeat ballad, such as "Kenley" and "Stay Here In My Life." The band is also handy with electronics, as "Comienzo Nuevo" demonstrates with the electronic string section, and as heard in "Let Me Go," which has portions that are almost like a slower, Andy Hunter-esque dance song.
Interestingly, "Let Me Go" also features a guitar riff a lot like Anberlin's "Paperthin Hymn," at which point, the song becomes less poppy, and takes on more of a rock outfit. While pop rock is In Dependence's primary game, they do rock at least a little harder on more than just this occasion. "The Way To Live Life" features some double bass (and complementary guitar chugs) for a few seconds, which are found again later in "Nobody." It's almost tempting to say that In Dependence has a bit of an identity crisis, (and they may not have figured themselves out as a band just yet), but the occasional changes in subgenre at least show their diversity and willingness to try different things and not be contained.
Realidad Sin Fantasia has a few fun tracks, as well as some serious songs about love and worship, and after several listens, their musical offering turns out to work in their favor. The vocals are heavily accented and sometimes difficult to understand, and they're also a little weak. But a healthy dose of vocal exercises could do wonders for this young band with promise. In addition, though the music is already rather solid, I'd love to see them take their diversity and experiment with that. They've apparently got the itch to do something different with pop rock, and I'd urge them to continue searching. In the meantime, Realidad Sin Fantasia/Reality Without Fantasy is a good place to start.
- Review date: 5/2/13, written by
Scott Fryberger
of Jesusfreakhideout.com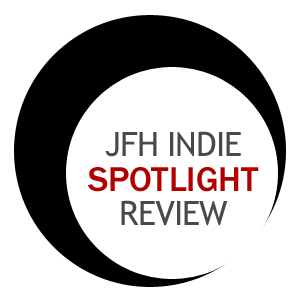 Record Label:
None

Album length:
11 tracks: 33 minutes, 53 seconds

Street Date:
September 11, 2012

Buy It:
AmazonMP3
Comienzo Nuevo (2:46)
Forget About Me (3:09)
Girl of Colors (2:34)
Kenley (3:21)
The Way to Live Life (3:20)
Let Me Go (2:59)
Morivivi (3:39)
Nobody (3:00)
Perdido (2:58)
Stay Here in My Life (2:48)
Tú Eres (3:19)