Having both your debut EP and debut full-length album go through an independent record label may not sound like a combination for success. But Come&Live! hardcore outfit Fallstar have seen their fair share of it. They've toured with national acts like The Glorious Unseen, Seabird and Spoken, and have been voted twice to play the Vans Warped Tour. Their debut EP, Your Eyes Don't Lie, was their small introduction to the world, and now they're back with their first full-length, Reconiler. Refiner. Igniter.
Fallstar is one of four hardcore bands that calls itself a Come&Live! artist, alongside I Am Alpha and Omega, Life In Your Way and See The Light. If you're familiar with those bands' music, you can xpect Fallstar's sound to be closer to IAAAO or LIYW, as it's a more structured sort of hardcore (unlike See The Light's more chaotic nature). The very first track, "Hunters," will give you a good impression of what to expect for the rest of the album, even after listening for just a couple minutes. You get some gang vocals, some chugging guitars and double bass, and an even mixture of a rock voice and a harsh screaming voice. That's not to say, however, that the rest of the album can easily be summed up by that. While Reconciler... isn't a groundbreaking or entirely original album, it is full of good songwriting and enough creativity to eliminate any potential boredom.
Some of the music reminds me of bands like Stretch Arm Strong with its speed metal and hardcore punk structure. "Saratoga Springs" is a good example, carrying this sound through a good portion of it. It's sort of a diverse track, though, in that it starts off pretty hectic before jumping into the speed metal, then utilizing a more death metal feel for a little bit later. The diversity comes in the form of the combination of music and vocals, with the vocals going from screaming to a southern metal sort of drawl, and then having some chanting and gang vocals as well. Fallstar goes all over the place, without ever sounding sloppy. And speaking of diversity, the track "Contortionist" spends the majority of the song with high-gear hardcore, but then for the last minute or so, it takes the music way down into a soft acoustic portion with soft vocals, which then kicks back in to heavier music in the closing track. "A Whisper In The Breeze" is the longest song of the bunch, and could've very easily been spawned after listening to First Came The Law by the now-defunct Once Nothing.
As with all Come&Live! artists, Fallstar is ministry-oriented. All of their music is written and performed with Jesus on their minds and hearts, which definitely shows in their lyrics. Whether it's simply worship, or if it's an admission of our need and desperation for some time with God, like the touching spoken word portion of "A Whisper In The Breeze," their lyrics keep the focus and glory on God.
Fallstar has shown a lot of maturity since Your Eyes Don't Lie. With their first full-length, they display lots more strength in their overall sound. They've clearly taken the necessary steps to improve the music and vocals without compromising their identities in the process. Reconciler. Refiner. Igniter. is a good source of Spirit-filled hardcore, and is available for free at comeandlive.com for anyone who would be willing to give it a chance. Fans of Stretch Arm Strong, I Am Alpha and Omega or even older Underoath won't want to pass this by.
- Review date: 5/6/11, written by
Scott Fryberger
for Jesusfreakhideout.com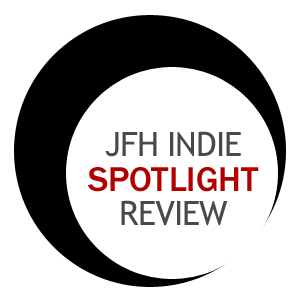 Record Label:
Come&Live!

Album length:
10 tracks: 44 minutes, 59 seconds

Street Date:
March 29, 2011

Buy It:
AmazonMP3
Hunters (4:14)
Black Clouds (3:41)
Reconciler. Refiner. Igniter. (4:35)
Horse Without A Rider (2:47)
Saratoga Springs (3:23)
Lurchers (5:36)
Drunkaholics Anonymous (6:00)
Face the Floor (3:32)
Contortionist (4:37)
Windows (6:34)