The path
Nathanael Leo
has taken to get to the release of his debut album,
Reverie
, has been a rough one. At one point, he was involved with a band on the verge of a record deal. Then that all collapsed, leaving Leo in a tailspin depression. He moved to Texas, got married, and settled into life, eventually working through his dark period to craft the 8 songs that make up this album.
It's clear that Leo has a background in classical music training as each track is well composed. The music has an easy listening feel reminiscent of some '90s CCM pop. Occasionally, a jazz element is thrown in (such as on the title track) and that helps mix up the sound some. Otherwise, the compositions are stripped down with only occasional backup from drums or guitars. Nathanael Leo's vocals are not the strongest, but his wife Wendy pairs up with him on most tracks and that helps bolster the performance.
The messages in the songs jump around. Leo's heart for the lost is seen on "Take the Light," while he offers himself up to do his part on "Above My Own." He does put forward a couple worship songs ("Await the Lord," "Only You") and even a couple that dive into the gospel message ("Came to Save," "Patterns"). The strongest of the bunch, however, are the title track and "Sky," both written while Leo fought through his depression. These showcase more clearly Leo's potential as a poetic songwriter. That potential is seen on the other tracks some, but with these two in particular, it comes across more vividly. Even though the tracks are probably best understood in light of what inspired them, the average listener should still be able to enjoy them.
The overall strengths of Reverie lie in the song compositions and Nathanael Leo's poetic lyrics. The weaknesses tend to be found in the long run time of the tracks and a tendency toward repetivity. The result is something of a mixed effort that has its highs but also its lows. In some cases, the feel of the album borders on devotional and the quiet nature of the music could make for good background listening. While Reverie may not be the most eye-popping debut ever, it offers the open listener some strong tracks that may be worth revisiting.
- Review date: 4/25/23, written by
John Underdown
of Jesusfreakhideout.com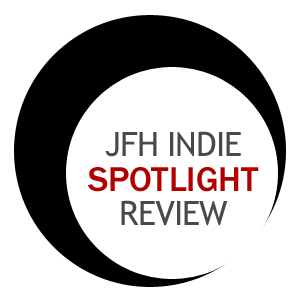 Record Label:
None

Album length:
8 tracks: 48 minutes, 34 seconds

Street Date:
February 4, 2023

Buy It:
Retail Links
Take the Light (4:51)
Came to Save (6:39)
Await the Lord (5:29)
Reverie (5:59)
Above My Own (6:32)
Sky (4:31)
Only You (6:25)
Patterns (8:05)