In September of 2016,
Sophie Stiles
released her debut EP,
Chartreuse
. It was a solid and enjoyable EP that highlighted enough to get listeners excited for more of her music. Just over a year and a half later, Sophie is back with her newest EP,
Run Into the Light
. While
Chartreuse
was more simplistic,
Run Into the Light
is much more nuanced and layered musically -- it's just has a bigger sound. "Leviathan" is a great start to the EP as the piano leads into drums and guitar. The verse and first chorus have a quieter start, but the song builds from there. The electric guitar in the background is subtle, but adds a lot of depth to the piano leading the way. Sophie sings, "
I will not be put to shame for my sins for He, Himself, has atoned for each one of them
," as she reflects on the saving grace of our Savior, but the power of the lyrics really culminate in the bridge. While there were some really good moments on her debut, "Leviathan" shows a really solid growth in her songwriting. The title track is a little more upbeat in nature and has a really different feel than anything from her previous material. A couple guitar tracks give the base for the music as it trots along for a track that just screams for radio play.
"Psalm" is the closest thing to anything from her debut EP. The song is mostly simple piano, although some light strings do join in the mix. It's a beautiful and somber song that features lyrics of struggle and questioning. Stiles earnestly pleads, "I thought that You were only good. I thought that You would comfort me. The promise of peace; the hope of my life. I wanted You to hear my cry. I needed You to see my hurt. Speak to me fears; show me You're there for me." The darkness clears as Sophie acknowledges God's restoring power and the the words "thought, wanted, and needed" in the chorus all change to "know." This is definitely an album favorite and a song that many will find easy to relate to. "Psalm" leads to the brief string instrumental, "Clarity," before heading into the final track. "Stay the Path" is likely the best song, musically speaking. The track has a super cool vibe and the guitars that kick in before the chorus are just super cool sounding. A solid second EP from Sophie Stiles ends with an outstanding song.
Sophie Stiles has obviously been honing her craft. Chartreuse was a nice listen, but the level of growth displayed on Run Into the Light is rather astounding. On top of that, Sophie's voice is excellent and fits her musical output flawlessly. In the grand scheme of Christian music's landscape there is a fairly large lack of women represented. Yes, Francesca Battistelli, Lauren Daigle, Mandisa, and most recently, Hollyn have had success, but there seems to be a distinct lack of women represented overall (outside of the exclusively worship leading circle, that is). Sophie Stiles has a special quality about her and deserves to be mentioned along with these other names. Color me impressed with Run Into the Light. From front to back, this 20-minute EP has me engaged and wanting more. Sophie mentioned in an interview with JesusfreakHideout last year that her dream was to tour; this EP should have some people opening their eyes to her talent. Hopefully we'll see that dream become a reality sooner rather than later.
- Review date: 4/20/18, written by
Michael Weaver
of Jesusfreakhideout.com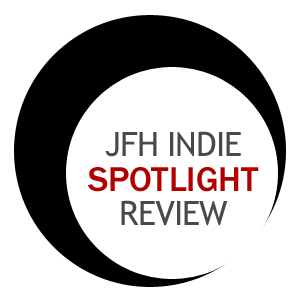 Record Label:
None

Album length:
5 tracks: 19 minutes, 25 seconds

Street Date:
March 1, 2018

Buy It:
iTunes

Buy It:
Amazon.com
(CD)

Buy It:
AmazonMP3
Leviathan (4:23)
Run into the Light (5:10)
Psalm (4:22)
Clarity (1:06)
Stay the Path (4:24)