Jesus commissioned His followers to go out into all the world and make disciples. When He said this, He was speaking not only of all nations, but all cultures as well. One such culture where the light shines very, very dimly (sometimes not at all) is the goth culture. In the gothic realm, popular musical artists include bands like Marilyn Manson and HIM; artists with messages of depression and hopelessness. And sometimes, anti-God messages. In an attempt to reach the culture that they were once a part of, Hollywood, California's outfit Godscare is creating music they call nu-goth (goth with some harder vocals), and have compiled twelve songs for their debut album, SOTL.
For those wondering, SOTL is an acronym for Silence of the Lambs, as mentioned in the title track, which opens up the album to a pretty good start. "SOTL" sounds basically like a punk rock song, with some weird-sounding keyboards and even weirder-sounding vocals. As the album goes along, they introduce other sounds as well. "Woe To The Crown," an eight-minute-long track, reminds me of System of a Down to an extent, with maybe a little bit of Korn influence. For the most part, it doesn't seem to be akin to a real song, more along the lines of just some occasional guitar strums with a lot of percussion and some faint screaming in the background (hard to describe, but it's a lot better than how it sounds on paper). "Take Me Up" starts off in a rather creepy manner, with some eerie piano, then breaks into the chorus that makes me think that Godscare's music also has some Nirvana influence. The song is a desperate plea to be in the company of God. Lead vocalist Val Scott says "God I want to be with you, so take me up!" "The Madness of the Prophet" is interesting; for nearly five minutes, it's the same quiet electronic beat. The first half is a bunch of samples from random movies that I'm unfamiliar with, then Scott comes in and starts screaming Scripture in the background. In future listens to SOTL, "The Madness of the Prophet" will probably get skipped over, but it's definitely an interesting listen the first time through to say the least.
"Beyond The Grave" is another lengthy track, at just over eight minutes. It's very progressive and displays the musicianship of Godscare. Statements I've seen from the band make it seem like they don't have much confidence in their music given the style they choose to play, but songs like "Beyond The Grave" show otherwise. So does the following track, "Wounded." It's an instrumental piece that is strictly piano for a couple of minutes, then the full band for the rest. The piano here is simply beautiful. And when the band comes in, the piano keeps going strong with excellent rock music. The sound of "Wounded" is nothing like the rest of SOTL at all. There's no goth whatsoever in this track; it's more of an orchestral rock sound. They get right back into the goth stuff in "Forgotten," with Scott's almost Jonathan Davis-like voice creepily leading the low-key song along. SOTL ends with "Define Love," another straight rock song with odd vocals that are an acquired taste, but good to the ears of those who have acquired it.
The thing about Godscare's music is that it does not appeal to everyone. It's aimed at the gothic scene, who it will appeal to more than anyone else. However, I can see SOTL getting into the hands of some outside of that culture as well, such as fans of nu-metal acts like Korn, Rackets & Drapes and System of a Down. Some of the songs may even appeal to fans of Nirvana and The Cure (though I wouldn't recommend the whole album to them). SOTL isn't a good album in the traditional sense; the production is good but could use work, and the vocals are strange. But these things aren't major and they don't justify calling SOTL a bad album. If you're not a fan of any of the aforementioned bands, I wouldn't recommend attempting a listen, but for anyone into goth or real nu-metal, check it out and see what you think.
- Review date: 2/9/11, written by
Scott Fryberger
for Jesusfreakhideout.com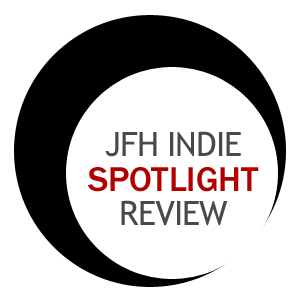 Record Label:
None

Album length:
12 tracks: 62 minutes, 32 seconds

Street Date:
February 8, 2011

Buy It:
Amazon.com
Sotl (4:55)
Hate Worm (4:05)
Woe to the Crown (7:56)
Crash (1:56)
Precious Wine (4:03)
Take Me Up (6:20)
The Madness of the Prophet (4:55)
Scarred (6:15)
Beyond the Grave (8:08)
Wounded (3:32)
Forgotten (5:47)
Define Love (4:44)