Jeremy Casella
isn't new to the music scene as he has been around the industry for nearly twenty years, but he has likely flown beneath the radar of some due to his mostly independent status. Releasing six albums sporadically during that time, while also contributing to the hymn modernizing collective Indelible Grace, each of his records is a treasure of excellent songwriting. He is also a member of the artistic community called The Rabbit Room, formed by Andrew Peterson and his brother Pete, with other like-minded musicians, writers, and artists such as musician/producer Ben Shive, and singer/songwriters Audrey Assad and Andy Gullahorn, among others.
With this 2019 release titled Spirit, Casella follows up 2014's critically acclaimed album, Death In Reverse, with nine standout songs, and it's another fantastic release to add to his discography. The songs communicate longing and dependency through lament, confession, and struggle, as the album itself was born from a painful divorce from five years prior. In an interview posted on rabbitroom.com in 2018, Casella himself described his approach for the album as a "vulnerable, bare collection of songs," and "if I do my job well as a writer, you will feel very moved by the space left by the sparseness of the arrangements." He sought to deliver these deeply personal songs birthed in pain with just a voice and a primary instrument, and deliver he does.
"Spirit (Keep On)" eases into the song set with a finger-picked melody and the reassuring promise, "I will never leave you/orphaned and alone/I'll send my spirit to come/and call you home." It is a subdued, yet thesis-setting, beginning to what will be a fine album of songs that support the theme like a well-worn glove. "Autumn In Kingston Springs" continues with a mid-tempo pace and top-notch descriptive lyrics that took me on an imaginative, brisk, fall Tennessee walk. The following powerful lyrics, describing the voice of God to us in our hurt, strike close to the heart with ringing clarity, "I know you'll bind and bottle every tear/and I'm still reeling from the tender words/You whisper loud and clear."
Track three, "Lover Of My Soul," features piano and stirring strings as Jeremy addresses the third member of the triune God stating, "Surely your presence surrounds me/my mortal wound is healed/surely your love surrounds me." In "Slow Surrender," we get our first truly upbeat song as Casella confesses that, "the truth is we're no good alone" as he recognizes our need for community, especially in our times of sorrow. This is a theme he will revisit later in the track list on my favorite overall tune, "The Faithful Kind." His ode to new wife Brooke, "Many Waters," features another suspenseful and romantic string section from the incomparable Ben Shive, whose string arrangements litter the album with delectable musical accents. It's a sweet and affirming song as he croons lovingly, "Baby, there's nothing cliché about you and me."
The aforementioned "The Faithful Kind" kicks off a superb closing trio of songs to finish the album, and contains the lyrical goodness addressed to an unnamed friend, "a broken home/It was your voice talking on the phone/about how time and truth go hand in hand/abandoned but not alone" and "I want to say I love you/and I want to say thank you now." One can only hope that each of us has a friend like the one being sung about here. Carried by a simple melancholic piano melody and earnest vocals on the edge of raspy, Casella shines a bright light on a painful season in a way that will encourage listeners facing similar loss. A pastoral heart is on full display and he uses his life as a beautiful conduit of comfort we see described in 2 Corinthians 1:4 as one who "comforts with the comfort he's received."
Another highlight is found on "Last Chance//Psalm 88," as we hear Casella wrestling with feeling as if God is punishing him, asking the unflinching questions, "Do my words even matter at all?/Can you still hear me when I call?/Or are you as deaf as I am blind?/Am I alone with the trouble I'm in?/The darkness is my only friend/Even my love left me behind." This song is heart-rending, honest, and gut-wrenchingly relevant for those on the pathway of grief. Later he concludes, "But I'm standing my ground/Though I'm living on the edge of Hell" and "You are my last chance/Through the fire and the falling rain/You are my last chance/And when I'm lost you're my way back again." Lastly, he revisits the tender assurance of God on the near instrumental closer, "Spirit (Reprise)," as we hear the grace-filled promise hauntingly stated again, "I will never leave you, orphaned all alone/I'll send my Spirit to come and call you home."
The music fades and Casella leaves a lasting impression, as he wrapped his pain in the hope that we can all cling to in disorienting and doubtful times. This truly is a standout album of 2019, and it would be a shame for it to be overlooked. Jeremy Casella has served the body of Christ a helping of care, pointing all to the Great Comforter in the process. Spirit is a sure-fire top ten album for this listener, and a must-hear for fans of cream-of-the-crop songwriting in the vein of the late Rich Mullins, and contemporary Andrew Peterson. Don't miss this one!
- Review date: 11/18/19, written by
Josh Balogh
of Jesusfreakhideout.com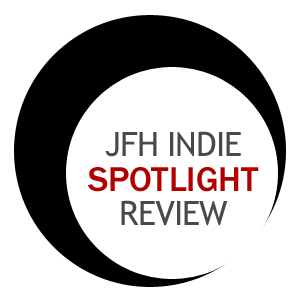 Record Label:
None

Album length:
9 tracks: 33 minutes, 39 seconds

Street Date:
November 22, 2019

Buy It:
iTunes

Buy It:
AmazonMP3
Spirit (Keep On) (3:57)
Autumn in Kingston Springs (3:50)
Lover of My Soul (2:53)
The Slow Surrender (4:15)
Many Waters (3:47)
Speak (4:55)
The Faithful Kind (4:16)
Last Chance // Psalm 88 (4:00)
Spirit (Reprise) (1:45)