Frankie Orella is no stranger to grief. When she was 17, her mother died after a five-year battle with breast cancer. In the intervening years, she has had to deal with her grief in its various stages and music has been one of those avenues. Relatively new to the scene, Orella has previously released several singles and shifted her sound from a folk-based feel to incorporating more piano and strings. Her Stages of Grief EP is her first collection of songs and brings her various experiences with grief in a sweeping, emotional package.
Based on Elizabeth Kubler-Ross' "five stages of grief" (denial, anger, bargaining, depression, acceptance), Orella tries to capture the emotion behind each stage with her words and music. "Denial" opens things in a surprisingly upbeat manner, though the music feels dramatic enough to let the listener know this isn't an easy jaunt in the park. Taken from the perspective of Denial, the chorus reassures the grieving party by encouraging her, "Don't look down now/Don't look down." The bridge carries this message to a finer point: "You're gonna make it/Gonna change and it's okay/Through all the phases/Night still brings the dawn." "Anger" switches to Orella's perspective as she grapples with her loss. Backed by music reminiscent of last year's Tommee Profitt/Fleurie album, Gloria Regali, the song brings a good blend of expressing Orella's frustrations while giving a tinge of hope and wisdom. The chorus, in particular, carries the great line, "Anger is more than a feeling/It's fear masquerading for love that's still waiting."
"Bargaining" comes next and brings with it a softer, piano-driven sound, as Orella tries to avoid grief and tiptoe around it. In the bridge, she achingly wonders, "What if I could have saved you?/If only I had been a little stronger…/What if I could have stayed with you?/If only time could have stretched a little longer." This track serves as the true low point (emotionally) of the EP, which is surprising given that the next song covers "Depression." This tune, however, serves as a unique moment in the set. Musically, it moves along like a depressed drunk stumbling back home, evoking profound melancholy but keeping itself from ever falling over into a ditch. The acoustic guitar also finds its way into the second half of the song, suggesting a subtle change. The words back this up as the chorus best summarizes the bleak side with the line, "This could end me", but ends with the more hopeful resolve, "But I'm still standing." The musical and lyrical build-up finds its payoff in the closer, "Acceptance," where Orella returns to her folk roots. It's not a bombastic tune of victory by any means, but it anchors itself on hope as Orella sings, "This heart is still beating/Just got to breath in, breathe out."
Grief is so often trivialized or swept under the rug in our world, both in and out of the church. Frankie Orella's musical take on the Stages of Grief is a beautifully cathartic breath of fresh air for those who have dealt/are dealing with grief. She doesn't gloss over the pain nor does she wallow in it. Clocking in under 20 minutes, it gives the listener just enough without feeling too heavy. The lyrics are simple but profound and the music brilliantly supports the effort. Orella may not be well-known yet, but fans of sweeping orchestral songs led by a confident female vocalist will find much to love here. Those struggling with grief, no matter where you may fall in the stages, will find a comforting friend in this EP. At any rate, Frankie Orella's work is quite possibly the best surprise find of the year so far.
- Review date: 5/20/20, written by
John Underdown
of Jesusfreakhideout.com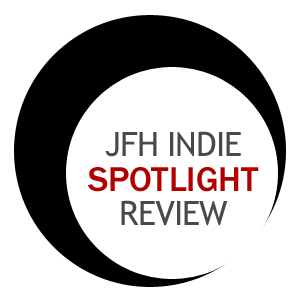 Record Label:
None

Album length:
5 tracks: 17 minutes, 42 seconds

Street Date:
May 1, 2020

Buy It:
iTunes

Buy It:
AmazonMP3
Denial (3:32)
Anger (3:02)
Bargaining (3:26)
Depression (3:16)
Acceptance (4:26)