The Embers are a band of talented musicians, singers, and songwriters that make up the worship team for the Vineyard Campbellsville Community Church in Kentucky. The Embers released their self-titled worship album in 2008 spanning many musical genres from country to ambient rock to folk rock. This release made ripples across the Vineyard community with songs "Name Above All Names" and "Flood" that are being incorporated into their worship services nationwide.
With the release of their new EP, Sundays, The Embers innovative style combines classic and modern rock influences with intricate harmonies alongside genuine Christ-centered lyrics. Sundays features songwriters/vocalists Adam Russell, Hannah Daugherty, Glen Yoder, and Sam Crabtree while their first release only featured Russell and Daugherty. The musical stylings of Sundays seem to come outside the realm of typical praise and worship but theologically will fit into any worship service. Their sound draws comparisons to Counting Crows, Caedmon's Call, John Mark McMillan, The Cranberries, and Indelible Grace.
The acoustic twang of "Folks Like Us" starts things off with a Springsteen style rocker complete with the sincerity of vocalist/pastor Adam Russell. Daugherty's standout track of the album, "The Fold," builds and builds into a climatic chorus of "You call me in, I'm in the fold, I'm in the fold" and features her effortless vocals and the great slide guitar work from James Duke (John Mark McMillan). This song is referencing the powerful scripture of John 10 when Jesus calls his followers the sheepfold and they come to the sound of His voice. "We Have Come" features Daugherty's impressive pipes alongside mandolin and acoustic guitar that give it a nice Americana folk rocker vibe. Alt-rocker "When You Meet Me" picks up the pace with new vocalist Sam Crabtree who brings comparisons stylistically to Pete Yorn and McMillan. The ambient rock of "Wildfire" has a Band of Horses influence musically with a very powerful message of God's love consuming us like a wildfire. Glen Yoder's "Be With You" brings a pop rock flavor with a song of adoration to our Heavenly Father.
Overall, The Embers new EP, Sundays, is exactly what worship music needs: innovative, original songwriting with experimental instrumentation.
- Review date: 12/8/10, written by
Jason Rooks
for Jesusfreakhideout.com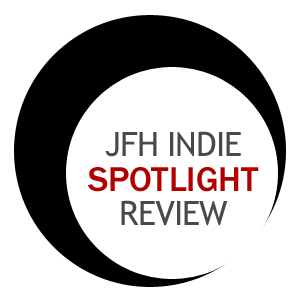 Record Label:
Vineyard

Album length:
6 tracks

Street Date:
December 7, 2010

Buy It:
Vineyard Resources

Buy It:
iTunes
Folks Like Us
We Have Come
In The Fold (John 10)
Be With You
When You Meet Me
Wildfire