Though they've been around for approximately a decade now, the 2019 EP
PS
was my first real introduction to
No Lost Cause
, a ska-ish punk band from Orlando, Florida that is as fun as they are bold about their faith. Though their precious label has closed its proverbial doors now, NLC has thankfully decided to continue on independently. And their first order of business came in 2021, in the form of a new studio album called
Take 2
.
The word "new" is used relatively in that last sentence, though, as none of the songs on the tracklist are original. And no, they're not covers - well... a couple are definitely covers. But the majority of the tracklist is made up of older NLC songs with new elements. For starters, every track was newly re-recorded and produced, with a fresh coat of paint that improved the listening experience (especially when it comes to some of the older material, like "TPR" and "Paid For"). In addition, most of the songs are blessed with a brand new horn section, which is, of course, a natural fit for the band. The horns sound great and never sound shoehorned in; the additions are so seamless, you'd almost think this is just how the songs were originally written. The opening track,"Hope for the Hopeless," is a shining example. It already had the cadence and upstroked guitars that are synonymous with ska, but the brass of the Take 2 version just takes it to another level.
As mentioned, NLC did also take this opportunity to throw in a couple of redone songs that other artists wrote. "Africa" needs no introduction, as the famous Toto jam is not only a mega hit, but is/was an internet meme for a while. It's not the best cover of the song that I've heard (it's hard to beat Relient K's take on it), but it's a lot of fun in its own right, and it features Sef Idle of punk band False Idle for some extra flair. The other cover is, lyrically speaking, more in line with the rest of their material. "Way Maker," a CCM hit originally by Zach Williams, is a song of thanks to Jesus for being a "Way maker, miracle worker, promise keeper, light in the darkness." Of course, NLC does away with the southern pop and replaces it with fast-paced punk rock, and closes the album on a pretty high note.
Originality of the compositions aside, the album is highly enjoyable as a whole. It's quite reminiscent of turn-of-the-century albums like The Supertones' Chase the Sun and Nifty Tom 50's All My Dreams (NLC's vocalist Rob Jensen even sounds vaguely similar to Nifty's Jerome Madigan). The lyrics are worshipful, convicting, and full of truth, and the music jumps around from bouncing ska to fast-paced punk rock. One of my favorite tracks is "TPR 2.0," which is one that kind of blends everything from that last sentence into one package. Much like KJ-52's "47 Emcees" or Pillar's "Turn It Up," NLC presents the Gospel by name-dropping various indie scene bands and record labels. From JumpShipQuick and False Idle to Facedown and Indie Vision Music, fans of underground Christian punk will have a good time finding all the references.
Whether you're an old fan and already familiar with these songs or a punk and ska fan that's completely new to the band, I can easily recommend that you listen to Take 2. The new recordings sound great and bode well for the future of the band. When they're ready to deliver some more new material, I'm ready to listen.
- Review date: 3/15/22, written by
Scott Fryberger
of Jesusfreakhideout.com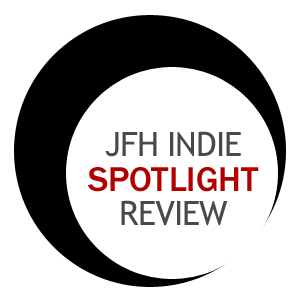 Record Label:
None

Album length:
11 tracks: 39 minutes

Street Date:
July 8, 2021

Buy It:
Big Cartel
Hope For The Hopeless (3:49)
The One Who Rescues (2:42)
TPR 2.0 (feat. Miggy Sanchez) (3:59)
Fight Alone (3:33)
No Weapon (2:34)
Where I Stand (3:32)
Africa (feat. Sef Idle) (4:32)
Mainstream (3:36)
Paid For (3:45)
My Strength (3:19)
Way Maker (3:49)