Chicago rapper Skrip got his start early in life opening for Christian rap legend T-Bone in 1999 at the age of twelve. Twelve years later, Skrip released two albums: Becoming All Things and The Und_rscore. The artist has since signed with Infiltrate Music, who is giving Skrip a very big push for his 2013 follow-up album, The Und_rscore II. And it's no wonder why: it's excellent.
Christian rappers are so hit-and-miss these days. Sometimes the artist is good at what they do, and they can represent Jesus while still giving the audience some high quality music. A lot of the time, unfortunately, the artist tries way too hard to incorporate the Christian message that it almost becomes theologically-based water as well as an embarrassment to the legitimately good emcees. Not so with Skrip. Maybe it's because he doesn't fully embrace the idea of being a "Christian rapper," which isn't necessarily a bad thing. Though his songs are Scripturally-sound and worshipful, he doesn't aim to make songs solely for the Church, but rather songs that the whole world of rap fans can enjoy, while still giving them something to think about. One example is the track "It Is Written." Recently, a secular rapper named The Game released an album called Jesus Piece, where he made all kinds of references to being a Christian, but in a later interview, talked about how he wanted to (and I'm paraphrasing here) be able to follow up a church service with a blunt and a trip to the strip club. "It Is Written" is Skrip's response to The Game's misunderstanding of the Christian faith, but he also turns it into a track about the dangers of living a lukewarm life and the negative effects it has on society when you're in the spotlight and living a two-faced life. It's also worth noting that "It Is Written" doesn't come off as a "diss track" or an attack on The Game; it can be a little abrasive, but the love of Christ is evident.
As I mentioned earlier, Skrip started making his own beats at a very young age, and he hasn't stopped yet. All of the beats and production on The Und_rscore II were done by Skrip himself. Not only are the beats meaty and delicious, but Skrip's vocal performance only makes the whole sound experience better. His flow is tight, fitting perfectly into the grooves that the beats make. This beautiful combination is noticeable especially in "Stop It," "Mayhem's Life," "Say," "Nowhere," "ThassaLie," and "The Transition." There's also a versatility factor that comes into play; tracks like "Mayhem's Life" and "Illogical" should appeal to fans of Kanye West or Dert, while the beat of "It Is Written" could fit well as a slower track on a Lecrae album.
Along with solid production, Skrip is also a well-rounded emcee. He delivers his message with a strong flow and a humble confidence that backs up his beliefs. He's witty, but also profound, and he isn't afraid to speak what's on his mind, controversial or not. On the witty end, a couple of favorite lines include "Rowdy enough to cause a street fight, but no hadouken" and "Last long like a cockroach, not a battle rapper but a lotta turkeys I gotta roast." But he gets serious when he puts himself in the background (God in the foreground) in "Mayhem's Life": "It's cool to imitate, homie, but don't follow me, simply a heavy hammer in the hand of the Father." That's that humble confidence I was talking about; Skrip knows he's been blessed with the gift of excellent hip hop, but he attributes it to the One who gave him that gift. His abrasiveness also comes out quite a bit more in other parts of The Und_rscore II, such as in the hot track "Illogical." Skrip points out how illogical it is to talk about our faith when our lives don't match it, and guest emcee Marty Mar gets a little blunt about it when he tells a story about going too far with his lady: "I'm growing darker, blood tests make it harder, not the man I used to be before your legs parted, I'm heartless, hypocrite with a couple faces, we'll keep our eyes from the whole congregation...I say I love God, I still trample on His graces, illogical."
Skrip's guest emcees also bring a lot to the table of The Und_rscore II. Most of them will be unrecognizable names to the average Christian hip hop fan, such as Social Club and Donnie Brook, but these fans may recognize Alex Medina and Reach Records' fledgling artist Andy Mineo. Mineo joins Skrip for "Say," where he nearly steals the track, speaking on the power that words have: "Faith come through hearing of the word of God, so I'ma plant seeds, no fertilizer, and if the world has spoke into existence, then I know these words gotta have significance." Mineo shows up strong and makes an impression with his style and his message. There are also strong offerings from the duo of Social Club in "Illogical" and Poppy Khan in "Olly Oxen."
The Und_rscore II is a refreshing hip hop album to get 2013 started off. There are hip hop artists on much bigger record labels than Infiltrate Music, Christian or not, that don't sound as good as Skrip does here. And - wouldn't you know it? - it's available for free download through Infiltrate's affiliate website, Rapzilla (incidentally, you can also get The Und_rscore for free there while you're downloading the new album). Fans of underground or mainstream hip hop can find a lot to like about Skrip's music, so don't think twice before heading over to Rapzilla to get it. Keep an eye on this talented emcee.
- Review date: 1/19/13, written by
Scott Fryberger
of Jesusfreakhideout.com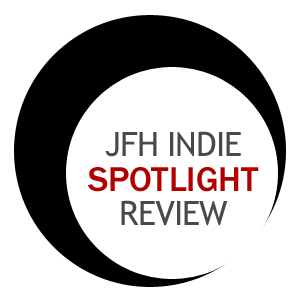 Record Label:
Infiltrate Music

Album length:
11 tracks: 38 minutes, 50 seconds

Street Date:
January 15, 2013

Free Download:
Rapzilla
Vigorous Creation (Intro) (0:37)
Stop It (4:11)
Mayhem's Life (1:59)
Say (feat. Andy Mineo) (3:52)
It Is Written (4:28)
Illogical (feat. Social Club & Alex Medina) (5:13)
Olly Oxen (feat. Poppy Khan & Donnie Brook) (3:52)
Nowhere (feat. ZG & Lo-Low) (3:17)
Three Girls (3:16)
ThassaLie (3:49)
The Transition (feat. Ashley Stanford) (3:16)