Singer-Songwriter
Drew Miller
is daring us to join him on his hope-filled journey into the unknown. On his independently released album,
There Will Be Surprises
, Miller pulls on the well-known threads of the beatitudes found in Matthew chapter five. Each song unravels a depth of struggle and an invitation to see past a "world on fire." Light amidst the darkness. Joy beyond the pain. The strength gained through conflict. Like anything overly familiar these songs could slide by as pleasant background music, but don't be fooled by its unassuming nature. There is much depth to be found. The smallest attention to the details he's painstakingly crafted will deliver evergreen delight.
Having said that, even a cursory listen will have you striking gold near the surface. It doesn't take much digging to hit the rare value of these gentle encouragements. This is the increasingly rare album that is both good at first pass and only gets better with each appointment. It's a true testament to his source material as well as his effort to do the work of an unhurried artist. In his own words, Drew states the goal of his project, "Song by song, There Will Be Surprises explores hope's subversive interruption of despair at the frayed edges of our imaginations." He hits this mark, expertly delivering a sure-fire top-ten album of 2022.
I find a new favorite song each time I listen, but for now, my favorites include the stellar title track, "Nothing's Right Side Up, "Who Am I to You," "Whatever Comes Next," and "This House is Burning Down." Miller's greatest strength is his ability to look upon the world and describe what he sees viscerally. For instance, when he casts a warning to the "powerful" in the verses of "There Will Be Surprises," you feel the weight of it without him coming off sounding condescending. He simply, boldly mirrors Jesus own words by stating, "So when every child from hidden corners/Who now escapes your line of sight/Inherits kingdoms with the mourners/Don't be surprised."
Top-notch lyrical moments are all throughout, but the opener "Whatever Comes Next" grabs you from the beginning as he declares, "Father, your world's on fire/and every day I wake up tired/and afraid of what's required of me." Man, do I feel that sentiment. However, he quickly directs us from what's hard to the hope in Christ by peacefully proclaiming, "whatever comes next/let's raise another glass/I won't regret what I can't know yet." It's both anchored in the reality of the seen and the unseen, and ultimately optimistic.
Additional moments of delightful toe-stepping come from the show-stopping closer "Nothing's Right Side Up" where he implores believers to take a Kingdom mindset instead of an earthly one. It's a form of pastoral subversion similarly found in Jon Guerra's Keeper of Days and John Van Deusen's work for comparison. This takes the form of resolved defiance that I'll leave for you to experience on your own if you haven't spun this one yet. Suffice it to say, it's the perfect communal bow on a thought-provoking gift of a record.
These songs are disruptive in all the right kinds of ways, and deeply theological minus the heavy-handedness that often accompanies a less patient lyricist. Like so many records of the past two years, There Will Be Surprises was conceived amid the ashes of social distancing and a worldwide pandemic. Uncertain times are full of heightened emotions, aloneness, fear, and faith in the face of it all. But just like the phoenix, it rises from said ashes to shine beauty wrought from the chaos. It's an unexpected gift that I'm grateful to receive. So, as 2022 races to a close with the uncertainty of "whatever comes next," let's raise a glass to another year of struggle, of joy, and thank our Maker for great music that reminds us of His unrelenting goodness.
- Review date: 12/10/22, written by
Josh Balogh
of Jesusfreakhideout.com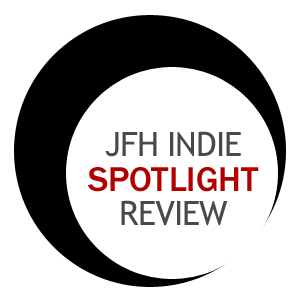 Record Label:
Make Room Music

Album length:
10 tracks: 43 minutes

Street Date:
August 19, 2022

Buy It:
Apple Music

Buy It:
AmazonMP3
Whatever Comes Next (4:36)
Stay Awake (3:49)
There Will Be Surprises (4:34)
This House Is Burning Down (5:16)
Hidden (3:38)
New Wine (4:12)
Well (3:48)
Who Am I To You? (4:56)
Happy Ending (3:18)
Nothing's Right Side Up (feat. Becca Jordan & Joseph Bradshaw) (5:01)