The British Isles are a mysterious, wondrous, and soggy place that has given us some of the best music of the "pop" music age. Whether it's the mighty U2 or The Cranberries from Ireland, Sting, The Beatles, The Who, Adele or Coldplay from England, Travis from Scotland, or Van Morrison from Northern Ireland, those islands off the west coast of Europe have blessed the world with many fine songs and musical moments. Back in the 1990's, Forefront Records (home of such Christian musical luminaries as dc Talk, Audio Adrenaline and Rebecca St. James) was also the American home of the epic and mystical UK band Iona (made up of members from all over the islands). Iona had a great thirty-plus year run of albums, with a sound that was equal parts Enya, U2 and Rush, and yet still utterly unique and captivating in its own right. And at the heart of that band was lead guitarist and chief musical wizard,
Dave Bainbridge
.
Bainbridge has been releasing side projects for years now, and now that Iona has retired (commemorated with one of the finest complete box set of albums you will likely see), the wily guitarist is again stepping out on his own with the magical and mystical To The Far Away. It's an album that fits loosely in the concept album / musical arena and shows Bainbridge (and collaborators) to be a progressive musical force to be reckoned with.
Built around the theme of lovers separated by the sea (an epic Irish / British theme if there ever was one), To The Far Away is based on Bainbridge's real-life separation from his American fiancÚ in the early, chaotic days of the Covid-19 pandemic in 2020 on the eve of their wedding. Against that backdrop (explained concisely in the voluminous liner notes of the album) the mystical, progressive guitar tones of Bainbridge's playing, combined with the lyrical prowess of collaborator Lynn Caldwell, are a musical journey indeed.
The album casts off with "Sea Gazer," a wonderful opening number that serves as a great, ambitious start. It establishes the theme of separation with two separate voices singing, one could imagine, from opposite sides of the same ocean: "Waves roll / world turns / clouds pass / stars burn / sky longs to touch the sea / is there someone out there / longing for me?" The following "Girl And The Magical Sky" features a spoken word intro and intersperses Gaelic and English lyrics to great effect, while the instrumental "Rain And Sun" rocks out with full Progressive Rock thunder.
Bainbridge and his co-creators (including a few members of Iona) have woven a dense piece of musical craftmanship with To The Far Away. It's an album that, at more than an hour-plus of runtime, demands a good pair of headphones and a few weeks to fully absorb. With timely themes of pandemic separation, environmental impact and much more, Bainbridge and company have created one of the best new works you will hear anywhere and is a wonderful way to begin your new year.
- Review date: 1/9/22, written by
Alex Caldwell
of Jesusfreakhideout.com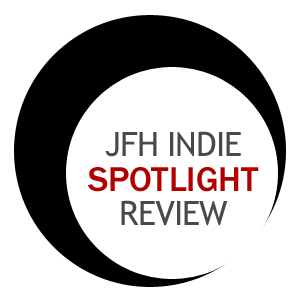 Record Label:
Open Sky Records

Album length:
13 tracks: 70 minutes, 59 seconds

Street Date:
December 6, 2021

Buy It:
Music Glue
Sea Gazer (6:11)
Girl And The Magical Sky (7:59)
Rain And Sun (4:11)
Clear Skies (6:19)
Ghost Light p2 (14:12)
Cathedral Thinkers (3:08)
To Gain The Ocean (4:06)
As Night Falls (1:50)
Infinitude (Region of the Stars) (6:45)
To The Far Away (4:42)
Speed Your Journey (4:31)
Fells Point (2:56)
Something Astonishing (4:18)