Most fans of Christian music, unless they've spent the last two and a half decades living under a rock or in a cave, have caught wind of the announcement made by Mac Powell and his cohorts regarding the impending demise of their venerable, long-running pop/rock outfit, Third Day. Indeed, after over a quarter century as one of the industry's most successful recording and touring concerns, Powell and his band mates are on the cusp of embarking on a twelve-city farewell tour before packing it in and going their separate ways.
While Powell himself has already tested the solo waters with a pair of albums in 2012 and 2014, 3D guitarist Mark Lee is only just now dipping his feet in that same pond with his current five-song project, Unshakable Heart. Timing in at just over eighteen minutes, the all-too-brief extended player will undoubtedly bring a glimmer to the eye of Christian pop listeners old enough to remember the rock-solid melodies, irresistible hooks and soaring harmonies favored by artists such as Smalltown Poets, The Waiting, and Seven Day Jesus, who, like Third Day, began plying their trade in earnest during the middle portion of the nineties.
Its consummate use of tune and riffs notwithstanding, the EP's winningest asset may well be its surprisingly eclectic nature. Sounding, for the most part, very little like the Southern-tinged rock and radio-ready soft-pop put forth by Lee's former group, Unshakable Heart finds its author turning his attention to buoyant Beatlesque pop ("Hurt Road"); atmospheric The Choir-like indie rock ("Glorious One"), engaging country/pop (the title cut) and sparse, acoustic singer/songwriter balladry ("When the Rain Comes," originally from Third Day's Come Together album) that would surely have earned Jim Croce's stamp of approval had it been written during the early seventies.
On top of all of this, Lee's vocals - which, up to this point, have perhaps understandably been relegated to the background behind Powell's unique and formidable voice - are a real revelation. Neither tentative nor over the top, Lee's singing, like his guitar playing, is a veritable case study in knowing exactly what, and how much, to put forth in service of a given track. To be sure, the clarity and steadfastness with which he delivers his vocals are the silver thread that neatly stitches together each of the release's diverse entries into a coherent, well-arranged, whole.
The album's sheer number of stylistic detours may leave more than a few listeners scratching their heads when it comes to pinning down Lee's underlying musical identity. But given the fact that he's able to tackle so many genres so convincingly here on the first record, it would seem almost a given that no matter which route he chooses to take the next time around, the results are bound to be just as impressive as they are here on his absolutely auspicious debut.
- Review date: 5/24/18, written by
Bert Gangl
of Jesusfreakhideout.com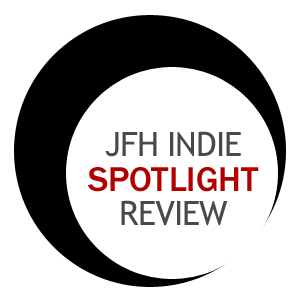 Record Label:
None

Album length:
5 tracks: 18 minutes, 22 seconds

Street Date:
May 25, 2018

Buy It:
iTunes

Buy It:
AmazonMP3
Hurt Road (4:30)
Glorious One (3:46)
Unshakable Heart (3:21)
Do Not Be Afraid (3:50)
When The Rain Comes (2:59)