It's always nice to be pleasantly surprised - like when a child is told by his parents that he is going to the dentist but is instead taken to Disney World, that's a pleasant surprise. Reviewing independent artists on a regular basis, we are always hoping for one of those moments:
Uprising
by
Informants
most definitely provides that for this reviewer. And, to tell the truth, it's providing a lot more than that.
The album opens with the rock anthem, "Attention," as it explodes with a call to the listener to see and hear what God is doing in His church, "Oh God is making us new, yeah He's chosen you, this an awakening." Strangely enough, the militaristic tone of the track is not echoed at all for the rest of the album, and it feels as if it is merely to grip the listener by the shoulders and say, "WAKE UP!" The rest of the album is laced in artful songs of worship. Songs like "Courage" and "We Move" feature upbeat songs encouraging believers to step out in faith and respond to God's grace by actively being a part of His plan.
Worship leaders looking for strong, intimate, worshipful songs for corporate settings will be pleased with "Courage," "Forever Your Grace" and "Take Me." They are all lyrically rich and affectionate to the Savior without feeling superficial. Without a doubt, the highlight is the simple yet powerful "Hope Uprising," as it is essentially a chorus repeated over and over pleading the Lord to breathe hope into and through His church.
Concluding the album is the doctrinally solid and elegantly communal "Hollow Grave." A simple piano melody lays a sweet foundation as the group sings, "True love the choice giv'n to us, we chose ourselves in pride and lust. While we indulged in filthy deeds, perfected love bound to a tree. Don't forget the hollow grave. Don't forget the price He paid." While the album's introduction called the church to action, the conclusion calls the church to remembrance, which are two things we always need to hear.
From start to finish, this is an album that people need to hear. The band's mature lyrics, impeccable musicianship and quality artistic expression surpass the standard of many mainstream artists. Worship leaders will find a few songs that can easily be included into their church gatherings without feeling contrite.
- Review date: 5/16/17, written by
Ryan Barbee
of Jesusfreakhideout.com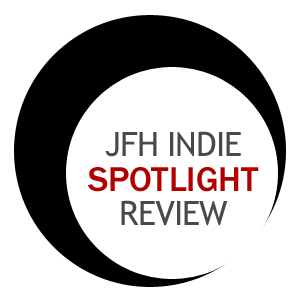 Record Label:
None

Album length:
11 tracks: 44 minutes, 33 seconds

Street Date:
April 1, 2017

Buy It:
iTunes

Buy It:
AmazonMP3
Attention (3:45)
Courage (3:13)
Courage Uprising (1:31)
The Cure (3:32)
We Move (4:06)
Forever Your Grace (4:40)
Take Me (6:26)
Hope Uprising (4:43)
Fire It Burns (Isaiah 61) (3:26)
Complete (3:41)
Hollow Grave (5:30)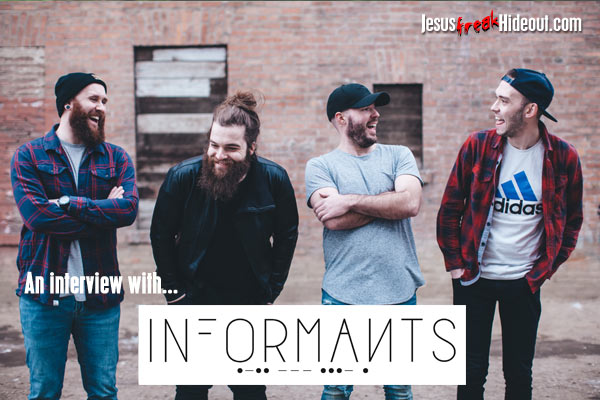 Jesus Freak Hideout (Ryan Barbee): Bravo gentlemen! Seriously, you guys have put together a fantastic album. What was the inspiration behind Uprising?
Christian: Hey! Thanks so much for your kind words! We definitely put a lot of work into it. Every single piece of the album is intentional. Every word, note, design, and so on. From the beginning of this band, we felt like we wanted to at least try to be part of pioneering a more aggressive sound and a passionate worship expression. Secondly, our hope is to raise awareness that there is more to living like Jesus than what our culture teaches and from there, motivate people to live radically like he did. We hope that maybe we can be part of an uprising of Jesus followers to live like the early church. In a nutshell, that's where the title comes from.
JFH (Ryan): I saw that you guys are from St. John's, Newfoundland and Labrador. (Don't judge me too harshly, but I had to look up some info on your city and it looks beautiful! I'm adding it to my bucket list of places to visit.) How did you all meet and, more importantly, how in the world do you guys survive the winter there?
Christian: Haha! Yeah, Newfoundland is not a very well-known place, so don't feel bad. We've actually talked to Canadians who don't know where Newfoundland is. It's basically a rock in the middle of the Atlantic Ocean. It's the most eastern point in North America. We're actually closer to Ireland than the other side of our country. The people and culture kind of remind me of The Shire in Lord Of The Rings. The kindest, most hospitable people and kind of funny and isolated, haha.

We're all local church worship leaders and the church community is pretty small in Newfoundland, so we found each other! I actually played in a band years ago with Dion, and I played music with Parm for years as well. Parm played music with Micah as well. We were all living in St. John's at the time and I had some songs written so we jammed them out and started leading worship around the province. From there, things have just grown and we're grateful that we're still at it!

I'm honestly not sure how we survive the winters! Haha. It's not as much the cold temperatures as it is the snow and wind! Pretty crazy!
JFH (Ryan): What is the most meaningful song on the album for you all and what is the story behind the song?
Christian: This is a really tough question! I think all the songs mean a lot to us in different ways. I (Christian) can only speak for myself on this, but I love all the songs for different reasons. I love "Attention," because it was the most collaborative song on the record, and it touches our aggressive roots. I love "Courage," because of how well it connects with people live. I love "Hollow Grave," because of how powerful it shares the gospel. I love "Complete," because of how raw it is. I love "Fire It Burns," because of how musical it is at the end. I could go on for every song!

It is interesting because we just played a conference with Pat Barrett of Housefires and I asked him the same thing about his songs "Good Good Father" and "Build My Life." I think as you write songs, they mean a lot to you just in different ways.
JFH (Ryan): I saw that you guys are keeping a rigorous tour schedule. What are the future hopes and plans for the band?
Christian: Yeah, we are touring pretty aggressively at the moment! 40 dates this spring/summer and then another 60 in the fall. We honestly just hope to get our songs out to as many people as possible and hope that they can lead people to Jesus and his call on their life.
JFH (Ryan): If we were to look at each of your Spotify/Apple Music accounts right now, what would be the most played albums that you're currently listening to?
Christian: For me (Christian), the records I'm listening to the most at the moment are: Norma Jean - Polar Similar, Zerbin - Darling, Bombay Bicycle Club - So Long, See You Tomorrow, a lot of Helios, The Killers. Right now, the worship songs that are getting me are Housefires - "Build My life," John Mark McMillan - "Future/Past."
JFH (Ryan): I've asked this to a few artists recently and it really does show the direction that the band/artist wants to go in. If you were able to go on a tour with any other artists/bands, who would they be and where would you go on tour?
Christian: I think if I could go on tour with any artist, it would be Martin Smith. I think he really paved the way in worship and he is still doing stuff that is so pioneering and original. I got to meet and see him last year at a conference we were at and he blew my mind. He's such an inspiration.