Strahan is a "folk psalmist" hailing from New Zealand who made his advent during the hey-day of the folk renaissance in the early 2010s. Over the past decade, he's released several albums, started a podcast, and has now published a book of poetry that acts as a companion piece to his latest record,
Vulnerability
. In recent years, Strahan has been playing shows with Christian indie artists like John Mark McMillan and Josh Garrels, and their influence is felt on this album. Strahan's mellowest to date, its reflective nature feels at home with Garrels' style while the two rockier tracks ("Oh My Love" and "The Streets") feel like cuts from McMillan's recent work (McMillan even provides some vocals on that latter track).
Also present on Vulnerability is more experimental instrumentation. Strahan's folk core remains intact, but the backing band brings new variety to the table. It takes a couple listens to get used to, but eventually one appreciates Strahan's musical progression. What doesn't work as well are the times background instruments seem to be picking notes at random, like the piano stumbling around in "Holding On." It's a trend these days, granted, but it's not that aesthetically pleasing. The two aforementioned rockers simultaneously bring some much needed energy and stick out as odd additions to an otherwise meditative album. "The Streets" is the more egregious of the two as it feels more like a standalone single and less like it belongs here. The mix on Strahan's voice also hinders the listening experience. Sometimes the reverb is too heavy or his voice is mixed too low and, adding in his thick accent and occasional odd meter, makes the lyrics almost unintelligible. For instance, the bridge of "Love & Mystery" is a mystery to me even though it's repeated multiple times. Not even blasting it through headphones improves it.
These bumps aside, the music does create a beautiful sonicscape for Strahan's poetic prayers and musings. "Almost Home" opens the record quietly but powerfully as it retells Jacob's wrestling with God from the human perspective. The run of "Stay," "Here," and "Holding On" provides the album's strongest moments as Strahan can't consider life without God. "Be Your Sign" and "Love You Still" rival that run by rounding out the album with songs of dedication. The spoken-word final track, "Never Alone," concludes Vulnerability firmly with a stirring poem about God's omnipresence. The lyrics may not revolutionize your thinking or come off as particularly witty, but Strahan melds words and music together so well and adds so much passion in his singing that he easily captivates his audience.
The mark of good artists is their ability to adapt to the changing fads, hone their craft and experiment, but ultimately stay true to their roots and strengths. Strahan does this with Vulnerability, clearly pushing himself to try new tricks and not just produce a carbon copy of what he's done before. It's maybe not the most balanced of efforts, but it shows promise of a bright future. As he continues to grow his fan base in the States, that promise could blossom into a dynamic career, which makes him an artist worth following.
- Review date: 10/15/19, written by
John Underdown
of Jesusfreakhideout.com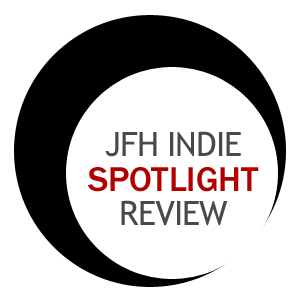 Record Label:
None

Album length:
10 tracks: 43 minutes, 25 seconds

Street Date:
May 1, 2019

Buy It:
iTunes

Buy It:
AmazonMP3
Already Home (4:22)
Oh My Love (4:34)
Stay (4:09)
Here (5:18)
Holding On (6:20)
Love & Mystery (4:23)
The Streets (4:17)
Be Your Sign (4:28)
Love You Still (3:46)
Never Alone (1:48)