Every year it seems that the quantity of music releases increases dramatically. It's a double edged sword: more to choose from as a listener, but harder to be heard as a new artist. This is especially true for worship music where countless worship teams are releasing their own music, making it hard to find artists who truly stand out. Enter
Jameson McGregor
. A worship pastor at University Baptist Church in Waco, Texas, McGregor released his first full-length album
Wild One
this past November and it's one of the best under-the-radar worship albums of 2016.
The first thing that stands out about McGregor is his vocals. He has a gruff and weighty voice that is instantly engaging and approachable. His voice is matched perfectly by thought-provoking and artistic lyrics. Instead of leaning on a chorus of familiar "hallelujahs," McGregor weaves lyrics of hope, anguish, doubt, and faith in a way that feels refreshing and honest. McGregor's ability to engage with the listener is most prominent in the track "Pain" where he talks about the purpose of suffering: "But the God of the Lighter Load / can take the weight of the pain we hold / until the sting becomes about much more than the pain / it's the place / that we dwell in a living Hope." From the first verse of opening track "Wild One" ("Overwhelming, You cannot be contained / In leather bindings, the turn of a word or phrase / Overwhelming, these idols that You break / Crumbling to the ground in place") to the way he ties together the themes throughout album in closing track "Hope," this album is compact with lyrics equivalent to a seasoned songwriter with a fresh burst of inspiration.
Sonically some songs take a singer/songwriter style similar to what you might hear in a coffee shop ("Wild One," "Feel"), some are more alternative rock ("Pain"), but the majority are a mix of the two ("Wandering," "Shadow"). McGregor is very selective about what instruments he utilizes and how often; effectively crafting moments that are fun and emotional (just listen to the spine-tingling bridge in "Wild One"). For example, some tracks have minimal drums, one has a Hammond organ, and there are moments of ambient electronics. Whatever the arrangement, each song sounds complete and full--especially with the prominent baselines throughout the record. Artists like Dustin Kensrue and John Mark McMillan may come to mind when listening through Wild One, but while they might have some similarities, Jameson McGregor has done a nice job making his sound distinct. The production quality and mixing is also strikingly good for an independent release.
It's only a matter of time before Jameson McGregor starts getting some traction in the Christian music industry because his music is too good to ignore. Perhaps a big name Christian artist covering him (ahem... Crowder's cover of "How He Loves") will get him some well-deserved recognition a little quicker, but for now enjoy Wild One before everyone else starts noticing.
- Review date: 1/27/17, written by
Christopher Smith
of Jesusfreakhideout.com

***Download the song "Wild One" on our Free Indie Downloads Page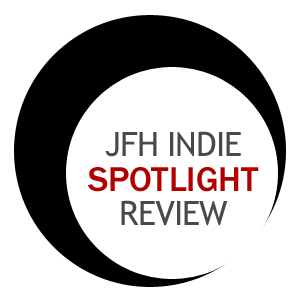 Record Label:
None

Album length:
10 tracks: 46 minutes, 02 seconds

Street Date:
November 18, 2016

Buy It:
iTunes

Buy It:
AmazonMP3
Wild One (4:48)
Wandering (3:31)
Bonfire (4:55)
There (3:37)
Noise (5:39)
Pain (3:48)
Feel (4:45)
Shadow (6:03)
Fever (4:11)
Hope (4:41)