It is not uncommon for members of popular bands to branch out and do solo work. They explore a style or message unique to them that perhaps would not fit with their band. For NEEDTOBREATHE keyboardist Josh Lovelace, his passion project is a little unique. His solo debut,
Young Folk
, is a children's album designed with the whole family in mind. The collection contains 15 original tracks Lovelace has written over the years since becoming a father and inspired by his love for children's folk music he developed as a kid. Sprinkled in with the folk trappings are rock, gospel, and pop with guest appearances by artists such as Ben Rector and Ellie Holcomb. Lovelace's wife and kids also make contributions with background vocals and instruments.
If you hear the term "kid's album" and think slick production with eye-rolling lyrics, you will be surprised by what Lovelace offers. Take the high lyrical and musical standard of a NEEDTOBREATHE album, apply it to a children-centric context, and you will have a better idea of what Young Folk sounds like. The songs ping pong around this record ranging from laid back tunes about life (as on "Good Morning," "Henry My Son" and "Sing a Song for Me") to serious general songs (like "Climb a Tree" or "More Time With You") and straight up goofy songs ("Daddy's Beard" and "A Bear in the Woods").
Of those three types, the first two work the best consistently. The sillier songs can be funny, but they also leave the listener wondering why they exist. Consider "A Bear in the Woods," which tells of a large woodland creature eating the underwear of a skinny dipper at night. The song is fun and catchy, especially with Ben Rector recounting his own version of the story, but the premise is so bizarre you begin contemplating where the inspiration for this tune could have possibly come from.
A major stumbling block on this album is the use of a children's choir on most of the songs. Yes, what kid's album does not have a children's choir? But the choir used here falls into the category of slightly off tune and mostly shouting. For all the kid's choir presentations I have sat through in church services, I never found the novelty that cute and the young singers do not win me over here. The track listing is also confusing. The three categories mentioned above don't always mesh well, particularly the serious songs that seem to be to his wife. The songs themselves are good, but their placement among the other tunes throws the listener off. When you jump from the sweet sentiment of "More Time With You" to the kid-led goofiness of "Road Trip, Road Trip," it jars your mind. A better grouping or ordering of the tracks would have been helpful.
These complaints probably make me sound like a grumpy curmudgeon who yells at the loud neighborhood kids. Don't get me wrong, this album is well-done, creative, and probably one of the best children's music offerings on the market today. This is certainly Josh Lovelace's passion and his love for the genre seeps out at every turn. Perhaps its random and (occasionally) head-scratching nature reflects the mind of a child, which doesn't always make sense, but you love the little tyke nonetheless. If you're a parent of young kids and you're looking for fresh, enjoyable music to expose them to, give Young Folk a chance.
- Review date: 11/17/17, written by
John Underdown
of Jesusfreakhideout.com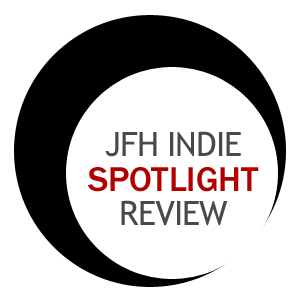 Record Label:
None

Album length:
7 tracks: 16 minutes, 51 seconds

Street Date:
November 17, 2017

Buy It:
iTunes

Buy It:
AmazonMP3

Buy It:
Amazon.com
(CD)

Buy It:
Amazon.com
(Vinyl)
Good Morning (0:42)
You're My Very Best Friend (3:17)
Daddy's Beard (2:39)
Messy Bessy (1:53)
A Bear In The Woods (2:13)
It's Okay Margo (2:24)
More Time with You (3:39)
Road Trip, Road Trip (0:25)
Going To Knoxville (2:28)
Eat Your Vegetables (2:05)
Sing A Song For Me (3:24)
Henry My Son (0:59)
Climb A Tree (3:24)
Blanket (1:55)
Your Love Is On My Heart (3:06)