ARTIST/SONGWRITER JORDAN ST. CYR DEBUTS NEW MUSIC VIDEO FOR "FIRES"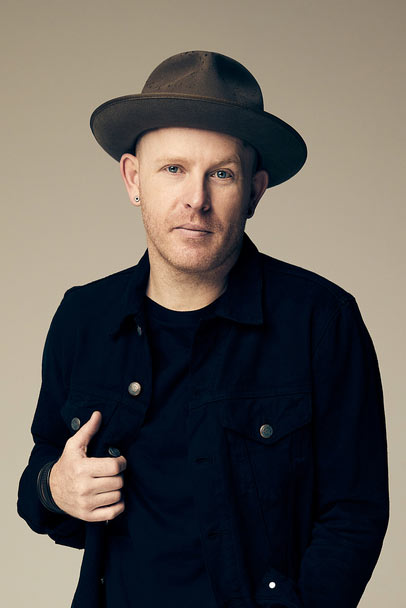 NEWS SOURCE: Merge PR
January 27, 2021
27 January 2021 - Nashville, Tenn / Seattle, WA -
Jordan St. Cyr
, the recently signed singer/songwriter with
BEC Recordings,
has just released a new music video for his current single, "
Fires
." The song, written by St. Cyr along with Micah Kuiper and Krissy Nordhoff, is Top 20 at Christian radio and will be featured on St. Cyr's upcoming EP,
Be My Defender
, slated to release March 12, 2021. The video, which features real people with real stories, not actors, can be viewed below.
"We've received countless stories from people around the world walking through some of the most challenging things you can face in this life," Jordan St. Cyr shares. "From a 9 year old losing her mom, to an elderly man fighting stage 4 brain cancer, to someone literally driving home to their house on fire while the song played on their car radio. I'm so grateful to release this video in hopes it continues the conversation, giving people permission to share their story and find peace through God's faithfulness."
St. Cyr is a husband and a father of two boys and two girls. Sharing about the story behind "Fires," he says, "As a song that has become an anthem in our house, it has helped us heal and is giving us a new perspective on pain and suffering. The day after our youngest daughter
Emery
was born, she had an MRI that revealed a rare brain condition. What we were told next changed our future forever; the left side of her brain was dying. That day, we experienced equal parts joy and sorrow. Our hearts were in a million pieces and for the first time in our lives, our need for God was greater than anything else. Since then, we've had more doctors' appointments than we can count, and Emery has had seizures and several emergency hospital visits. We still have so many more questions than answers but, as we continue to place our hope and trust in Jesus, our faith continues to grow deeper and we wouldn't trade that for anything."
St. Cyr wrote "Fires" two years ago while on a trip to Nashville with the Full Circle Music Academy writing camp. He was inspired by a young man named Nathan who attended the Academy's writers-in-the-round event, working as a valet as well as holding down two other jobs to make ends meet. Nathan was touched by the message of the songs that were performed that night so he left a note, thanking the songwriters for the hope he had been given. The note ended up being shared on socials and went viral. While this young man working three jobs was about to lose everything he owned, enough money was quickly raised to save his home and pay off debt.
"Looking back," he shares, "I realize now that God gave me Nathan's story so I could walk through mine with my daughter to help me along the way and allow my faith to rise up, to know God has not left me in this trial. Rather, He is walking it with me, guiding me through the pain and refining and purifying my heart that I may know him more." Be sure to view the lyric video for the song
here
.
ABOUT JORDAN ST. CYR: Manitoba, Canada based artist and worship leader Jordan St. Cyr has been writing sincere melodies and lyrics for many years. As a teen, he served with Youth With a Mission (YWAM), and after that season found the inspiration he needed to create his debut, self-titled EP.
He has worked alongside many amazing songwriters, producers, and artists who have encouraged him along his journey. He works closely with Compassion Canada and considers it an honor to share the message of releasing children from poverty in Jesus' name. Over the years, he has had the opportunity to play numerous events from homes to churches, to festivals and his own concerts. Through the years, it has been revealed to him, humanity's deep desire for meaningful connection and the hope to find something more vibrant than our current reality. "Fires"continues on that pursuit of hope, even in our darkest moments. God gives us stories to share and encourage one another through our fires, to give strength in the midst of them.

Jordan St. Cyr is represented by:
###