C.S. LEWIS' 'SURPRISED BY JOY' INSPIRES THE GRAY HAVENS NEW ALBUM, BLUE FLOWER, AVAILABLE OCTOBER 8
The Band's New Single, "Pale Moonlight," Releases Today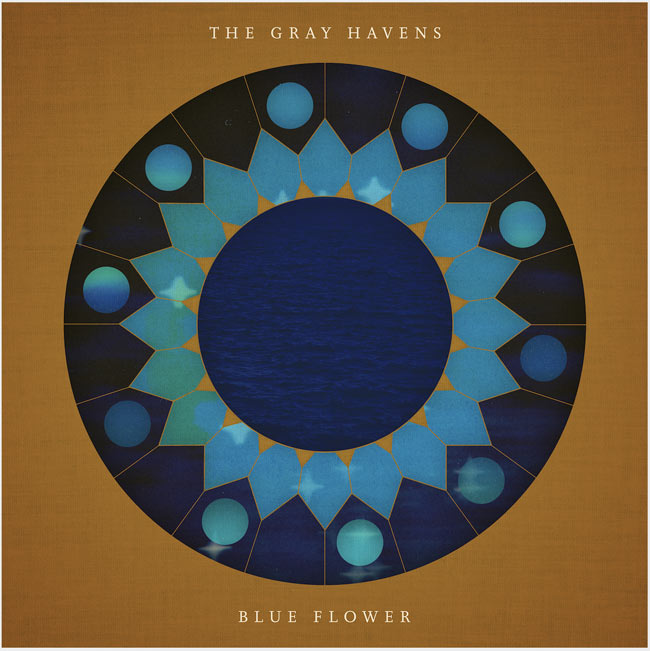 NEWS SOURCE: TKO Marketing
July 16, 2021
During a C.S. Lewis reading binge, Dave discovered that, although he'd heard Lewis' Surprised by Joy quoted through the years, he had never actually read it. He figured it was time to hear Lewis's story in his own words. The book finds Lewis's recounting his life story through his peculiar experience with Joy - an "unsatisfied desire, more desirable than any satisfaction." A few chapters in, a particularly intriguing reference to the Blue Flower became the seed for the album. Lewis describes one of his first encounters with Joy as a child overlooking the hills outside his window. "They taught me longing- Sehnsucht; made me for good or ill, and before I was six years old, a votary of the Blue Flower," he says. Blue Flower's thought-provoking lyrics and engaging melodies usher the listener from a long winter to a bright summer as they peer into the paradox of that singular desire that no experience in the world can satisfy.
"The reference to the 'Blue Flower' was intriguing when I first read it, but I didn't give it much thought before moving on. As the story unfolded, the idea for a concept album began to form in the back of my mind. Over time, the 'Blue Flower' became the symbol of Joy and the lyrical anchor for the album," says Dave. "Funnily enough, Surprised by Joy was a last-minute read for a completely different concept album I was planning. I almost didn't read it, but after the first couple of chapters I couldn't't put it down. It was as though a friend whom I had known, admired, and respected for over ten years suddenly walked over, sat down, and began telling me his life story. I was hooked. I dropped the concept I was working on and began exploring the idea of writing an album based on Joy."
"Dave has always had the instincts of a producer," says Licia. "This time around he was able to step into the role of co-producer for the first time with help from Ben and others. As his wife, that was special for me to see unfold and I think it's one of the reasons the album ended up feeling so true to the spirit that the songs were written in. Personally, this was the most enjoyable project to sing on. We recorded my vocals late at night, Dave at the computer with me sitting in the comfy studio chair next to him. My parts had a ton of variety - some were quirky and weird while others were so intimate and soft."
These may simultaneously be the band's most scholarly and accessible songs. Like its source material, Blue Flower is an album of surprising joy. The pandemic-altered recording process without the pressure of a hard-and-fast studio recording schedule forged an even stronger production collaboration and made the recording process more experimental and natural. The themes are as strong in the music as in the lyrics, creating an engaging package that invites repeated listening. Dave and longtime producing partner Ben Shive balanced layers of instrumentation, establishing a cinematic place for each song. Supported by world-class players such as Will Chapman of Colony House on drums and Nathan Dugger of Drew Holcomb and the Neighbors on guitar, the band is in fine form.
1. Blue Flower
2. Rhythm Of The East
3. Endless Summer
4. It's Possible
5. Summer Sun
6. Paradise
7. Pale Moonlight
8. Wide Awake
9. Tread The Dawn
10. Have You Heard It
11. Anyone
12. Summer Meets Winter
Nov 3 - Asheville, NC
Nov 4 - Charlotte, NC
Nov 5 - Knoxville, TN
Nov 6 - Columbus, OH
Nov 7 - Cleveland Heights, OH
Nov 8 - Kansas City, MO
Nov 10 - Dallas, TX
Nov 11 - San Antonio
Nov 12 - Waco, TX
Nov 13 - Houston, TX
Nov 15 - Birmingham, AL
Nov 16 - Jacksonville, FL
Nov 17 - Nashville, TN
Nov 18 - Atlanta, GA
Known for their unique blend of narrative-pop,
The Gray Havens
continue to expand their reach into multiple genres with thought provoking lyrical poetry and music. The duo has performed alongside such artists as The Oh Hellos, Josh Garrels, Ben Rector, John Marc McMillan, Drew Holcomb among others.
###
For more info on The Gray Havens, visit the JFH Indie Artists Database.