Neither Tim or Stephanie Skipper are strangers to making Christmas music. Tim has recorded two Christmas EPs and a Christmas single "The Rebel Jesus" with his other project, House of Heroes, Stephanie has reordered her own Christmas EP as a solo artist, and two years ago they recorded a medley of "Silent Night" and "I'll Be Home For Christmas" together as
Copperlily
. Given the couple's individual and collective history of Christmas music making and their singer/songwriter style, we know roughly what to expect from a
A Very Copperlily Christmas EP
--a mixture of quirkiness and reverence.
"I Saw Mommy Kissing Santa Claus" tips more towards the quirky side of the spectrum featuring a breezy ukulele riff and a Christmasy electric guitar to accompany the nonsensical and insignificant lyrics. With "I Saw Mommy Kissing Santa Claus" clocking in at just over two minutes, "My Family's Crazy (At Christmas Time)" comes up unexpectedly fast. This Christmas original tells a fictional story of a seasonally dysfunctional family--putting a lighthearted spin on what can be a stressful time for many. Sonically, "My Family's Crazy" sounds like a cross between a Relient K song and Katrina and the Waves' "Walking On Sunshine." From the fun-loving instrumentation, flawless vocal trade-off's, and relatability, this song is a huge success. Closing out this nine minute EP, "O Come O Come Emmanuel" is an odd choice considering it was covered by House of Heroes six years ago but since these two bands are separate entities the song is treated differently. Where the HoH version was a dramatic rock ballad, the Copperlily version takes a steady, but more subdued approach. It's not the most engaging rendition of this classic Christmas carol, but the music here is intricately assembled with soft acoustic guitar picking, sweeping electronics, a beautiful cello, and of course, Tim and Stephanie's gorgeous vocals.
Any Copperlily fan would be remiss to skip out on A Very Copperlily Christmas--and even if you are not yet a fan, check out their original song "My Family's Crazy," which, like many great songs, was thrown together with short notice. It's a ridiculously short EP, but it's a solid one.
- Review date: 11/30/15, written by
Christopher Smith
of Jesusfreakhideout.com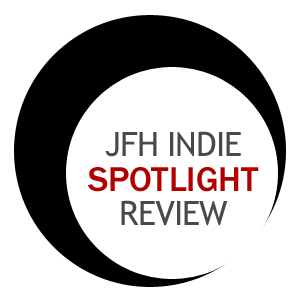 Record Label:
None

Album length:
3 tracks: 9 minutes, 22 seconds

Street Date:
November 27, 2015

Buy It:
iTunes
I Saw Mommy Kissing Santa Claus (2:15)
My Family's Crazy (At Christmas Time) (3:06)
O Come O Come Emmanuel (3:59)