Musical inspiration is the key to creating a successful record. If the artist has no inspiration, the listener is likely to not find much worth in the album. Unfortunately, as more and more artists create new records, it is becoming harder to find an album worth immersing yourself in. Jake Smith's newly released EP as an independent artist is true to its name, All That We'll Ever Need. One listen to this project and you won't find a need to purchase another for a while.
"Once Love" opens the EP with a sound reminiscent of Shawn Mcdonald. This track begins with the plucking of a bass and might make you feel as if you are sitting in a smoke filled room with a small stage and neon lights. The song picks up towards the chorus and is completely head-bop worthy. "Fighting For" has more of a coffeehouse feel, with delicate strums of an acoustic leading into a soft piano melody. "This is Certain" is almost an imitation from Mcdonald's debut album, but Smith's vocals drown out the similarities and make you feel as if you are experiencing Christian based folk music for the first time.
Unlike Jake Smith's Rocketown Records debut, Real, this EP does not focus on solid piano parts and guitar hooks with a bluesy flavor, but rather on a folk and indie feel with a dash of blues thrown in. Although both records are similar in style, they vary enough to attract different audiences.
This album will only grow sweeter with time. One listen won't do the lyrics or music justice. The whole EP will take you on a musical journey that you will want to experience again and again. If this EP is any indication of Jake Smith's future, we're in for an incredible ride.
- Review date: 7/29/08, written by
Jessica Gregorius
of Jesusfreakhideout.com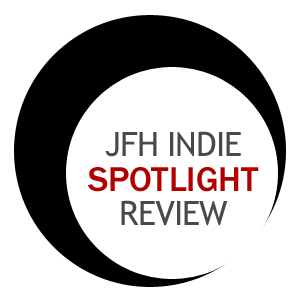 Record Label:
None

Album length:
6 tracks: 26 minutes, 43 seconds

Street Date:
May 20, 2008

Buy It:
iTunes Music Store
Once Love
Fighting For
This Is Certain
Stay
Canít Save Your Soul
People