A little over a year ago, Floridian hip hop duo FREE DAPS released a solid EP that showcased a determination to be great at their craft. Since then, Isaac Knox and Heir Jordan both got married, bought houses, survived a hurricane, and maintained a steady flow of hip hop improv performances at Disney Springs. With the drive at an all-time high, Jordan - now known as
Keyes.
- began work on a second solo EP called
Animal. House.
.
Friendly Fire (his first solo EP under his former moniker) mixed elements of the concept album and the mixtape, using music from the album Treats by Sleigh Bells. Animal. House. takes a different route, with original music from producers Soy is REAL, Mantra (who produced "Selfish" by Future and Rihanna), and Wonderlust (who has worked with artists like Jaden Smith). The beats are eclectic, ranging from trap to club rap to party rap, and it all sounds crisp and cohesive. Wonderlust is responsible for most of the production here, doing four of the seven tracks, yet he might also be the most responsible for the diversity in sound; I wouldn't expect beats like "Fake Gold Chain," "Meadowlark Lemon," and "Fade Away" to all be part of the same project.
Keyes. has always been rather stylistically unique. Though a lot of the music he raps over is very commonplace in modern rap and hip hop, it's not without his signature charm, mixing clever wordplay, singing, hilarious A+ references and puns, and humility, much in the same vein as artists like Heath McNease and Krum. The first single, "Fake Gold Chain," shows the rapper fake-flossing, "feeling cocky as a rooster farm" while he's "rocking to this Death Cab For Cutie song" and "eating Little Caesar's pizza while I'm trying to cross the rubicon." I particularly enjoy the fun track "Nothing Going On," which is a song about spending the day with his wife doing absolutely nothing. Keyes. finds himself working a lot, so taking a day off to relax is important. It's also pretty great that his wife, Heather (aka Hthr) provides some vocals in the hook. I also appreciate that, in addition to the fun and silly tracks, Keyes. takes a moment to talk about his faith. "Hoodie" uses his favorite hoodie as an analogy for his Christianity, talking about how he received it at a young age and what it's meant for him. He also acknowledges that a lot of people have a similar hoodie, but some use it for terrible reasons, while Keyes. is willing to share his with someone in need of it. It's the slowest track on the album, but it's one of my favorites.
The music coming from the FREE DAPS camp has been infrequent, but each release just keeps getting better. There were definitely a couple of occasions where I listened to Animal. House. on repeat a few times. The diversity in sound and style keeps it interesting, and the witty (and sometimes reverent) lyrics get stuck in your head for days. Animal. House. may not appeal to fans of mainstream rap, but those who find their fill in the underground scene will find a lot to like here.
- Review date: 2/3/18, written by
Scott Fryberger
of Jesusfreakhideout.com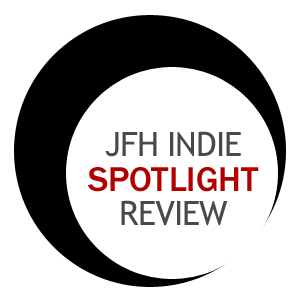 Record Label:
None

Album length:
7 tracks: 26 minutes, 12 seconds

Street Date:
December 12, 2017

Buy It:
iTunes

Buy It:
AmazonMP3

Buy It:
FREEDAPS.com
Front Door (6:30)
Nothing Going On (feat. Hthr) (2:38)
Fake Gold Chain (3:44)
Hurricane Party (3:47)
Meadowlark Lemon (feat. Isaac Knox) (2:38)
Hoodie (2:58)
Fade Away (feat. Evan Taylor Jones) (3:57)