Growing up in a large family of nine children,
Taylor Tripodi
states in her bio that she had to learn to use her voice if she wanted to be heard. And as she did, she learned that her voice is a very powerful device, and she's now using that voice for the greatest purpose of all: glorifying the name of Jesus Christ. After releasing an EP called
Be Glorified
in 2015, Tripodi has been releasing song after song that lifts up the name of Jesus and encourages those who believe in Him. Her newest release,
Awakening
, is no different.
Tripodi's music is easily comparable to a lot of modern worship leaders, such as Sarah Reeves, Kim Walker-Smith, and Amanda Lindsey Cook. Tripodi's title track even really reminds me of Cook's song of the same name from House on a Hill. But despite any familiarities one might find when listening to Awakening, it's still a very refreshing and uplifting album led by a fantastic singer. For instance, the EP's opener, "The Dark Is Not Your Home," is an encouraging song that reminds the listener of God's resurrecting power. The lyrics are likely inspired by the Book of John, when Jesus resurrects Lazarus after he had been dead for four days, and displays the spiritual side in Jesus giving our spirits new life ("Oh death had held me down / My name You shouted out / You called me from my grave / So gentle was Your voice / My heart, it had no choice / You called me from my grave / 'Roll away the stone / Come out, My love, the dark is not your home'").
"Just As I Am (Nothing To Prove)" is another highlight, and focuses on God's love and grace toward His people that have done nothing of merit. Tripodi says, "I am so small, You are so great / Yet You have made this heart Your home / How can it be, the King of all kings / Would condescend to love me so / And show me kindness, give me courage / Walk beside me though I don't deserve it." Her declaration of "I am so precious in Your sight" should be a reminder to all of God's people of how He feels about us.
The EP's first four songs are its strongest; "Stand In Awe" isn't bad, but it doesn't stand out like the ones before it or the closing track, "We Are Alive." But that's a small nitpick that shouldn't really detract from the quality of Taylor Tripodi's music. Her Awakening EP is a delightful group of songs that hit a sweet spot in my spirit and make me want to close my eyes and worship the Lord.
- Review date: 10/4/19, written by
Scott Fryberger
of Jesusfreakhideout.com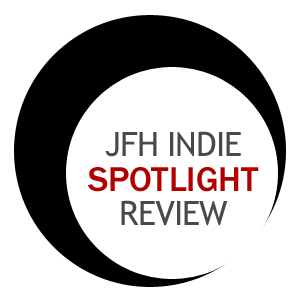 Record Label:
None

Album length:
6 tracks: 27 minutes, 15 seconds

Street Date:
August 30, 2019

Buy It:
iTunes

Buy It:
AmazonMP3
The Dark Is Not Your Home (3:44)
Learning To Trust (4:09)
Awakening (5:02)
Just As I Am (Nothing To Prove) (5:16)
Stand In Awe (feat. Tom Young) (5:10)
We Are Alive (feat. PJ Anderson) (3:54)