Some people may grow weary of pop music, but let's leave that for the hipsters that got annoyed when Arcade Fire got a Grammy Award and radio play. There's something about catchy melodies, relatable lyrics and upbeat music that resonates with a majority of music lovers. Indie artist
Stephen Miller
's latest album,
Behold
, really taps into all that there is to love about the genre. And it truly is something to marvel at.
The opening track "Awaken the Wonder" truly sets the tone for the entire album. Miller's voice is enchanting as he sings simply of the beautiful wonder that the cross evokes. The subject of wonder is one that has been coming up quite often in theological forums such as The Gospel Coalition and Desiring God, so this song feels incredibly poignant and timely. "Here I Am" continues this awe-struck position but with a more energetic punch. While the track might not be specifically aimed at corporate worship, it's easy to imagine it utilized.
"Behold the Lamb" is ghostly, there's no other way to describe it. Instrumentally, the music is eerie and melancholy as Miller meditates on the death of Jesus while singing, "The earth collapsed / As Jesus took his final breath / The sky went black / As he surrendered unto death / And like a father tears his garments / At the death of his son / So the Father tore the veil / When He said It is done." Folks, that is not only good writing, that is the good news. Hearing lines like that evokes response and should make you go, "Mmmmm. That was good."
The great thing about Behold is that there are glowing remarks to make on a majority of the album. "Waves of Grace" has a captivating 90's influence that leaves you feeling like you just enjoyed a ballad that Celine Dion should have been on. "Sanctuary for My Soul" is a restful reflective track on thankfulness, which is thoughtfully placed near the end of the album. "O Say Among the Nations" is a call to God's mission with a melody that would make Sting proud. Miller was playing for keeps with this album.
In addition to all of these wonderful tracks, it is extremely important to point out how amazing the production is on this album. Many an indie album feels sonically unbalanced and lacks the essentials of mixing and mastering. Behold is filled with a ton of distinguishable yet blended layers. Your ears are sure to enjoy the experience as much as your heart.
Finding a good indie artist is always a special treat, but finding one that sets a new standard is incredibly satisfying. Stephen Miller gives listeners an unapologetic pop music experience with strong worshipful themes without becoming contrite or obnoxious. Miller's sound is reminiscent of mainstream artists with superior production to match, making this highly enjoyable and a quality work of art. If you're looking for the right way to start 2019, behold Behold, friends. It is fantastic.
- Review date: 1/14/19, written by
Ryan Barbee
of Jesusfreakhideout.com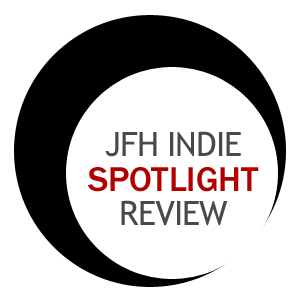 Record Label:
None

Album length:
11 tracks: 56 minutes, 26 seconds

Street Date:
January 18, 2019

Buy It:
iTunes

Buy It:
AmazonMP3
Awaken the Wonder (5:09)
Behold the Lamb of God (5:48)
Grace So Marvelous (4:19)
Our God Majestic (4:55)
Home (5:54)
Here I Am (4:41)
King of All (In God We Trust) (5:16)
You Won't Let Me Go (6:24)
Waves of Grace (4:52)
Sanctuary for My Soul (5:23)
O Say Among the Nations (3:45)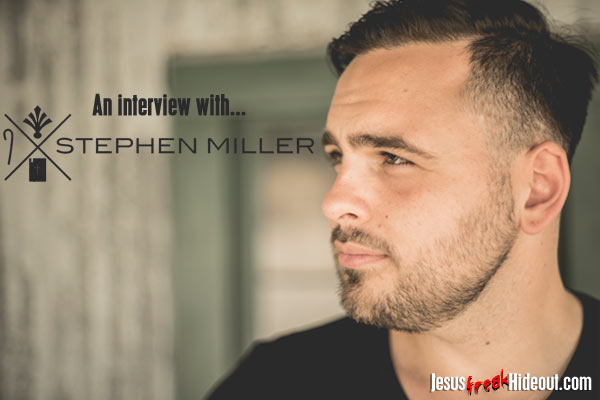 Jesus Freak Hideout (Ryan Barbee): Let me begin by saying, "Whoa dude! What an awesome album!" You've got to be incredibly pleased with the outcome of this project. What's the story behind Behold?
Stephen Miller: Man, that is is encouraging! Thank you! I really am so excited about this record. It's so crazy, for almost 4 years, we worked on crafting these songs. I think, lyrically, it's the most honest, raw thing I have done and it just feels fresh. Not the same old thing recycled again, if that makes sense. I think in my own life, the last few years have been pretty crazy, but beyond that, it seems the undercurrent in our world is anxiety and fear and pain and brokenness. So there's all this stuff just swirling around and in the midst of it, the great hope of the world is to behold the lamb of God who takes away the sins of the world. That's the beacon of light in the darkness. That's the song in the night. No matter the turbulence in our nation or government or in our own personal lives, we can come to him with all this raw emotion and fear and frustration and find peace and joy and hope.
Jesus Freak Hideout (Ryan): "Behold the Lamb" is a favorite of mine. What I love is how it's not just clever lyrics for the sake of being clever, it was straight GOOD NEWS infused lyrics. What's your favorite song on the album?
Stephen: It's so hard for me to pick favorites on this one. I think, if I absolutely had to choose, I could probably narrow it down to my top 3: "Awaken the Wonder," "Behold the Lamb of God," and "Home." I just love the lyrical imagery in those three. They make me feel something deeply. They make me want to worship.
Jesus Freak Hideout (Ryan): The production quality on the album is superior -- we're talking next level style work! What was the recording process like for this album and who handled all of your production?
Stephen: I have had a partner for almost a decade in my brother, Taylor Webb. He traveled with me as my guitar player for years, but is doing production full-time now. It's insane how good he just keeps getting as a producer and engineer. We recorded at his house in Austin, TX. All the gear he has is top of the line, but what really sets him apart is that his ear and mind work in ways I can't even describe. So we really took our time to find the right vibes for every song and explored a lot of options on the vocals and textures and layers. But I can honestly say that I would be hard pressed to find anyone nearly as good as Taylor. I trust him completely and so it was easy to just give him the songs and let his imagination run wild.
Jesus Freak Hideout (Ryan): What are you hoping to do with your music?
Stephen: I don't know. It kinda feels like this might be my last full album. The music industry is changing so much and it's all back to the single. So I'll likely release 2-3 singles a year and just stay faithful leading worship in whatever opportunities the Lord brings my way. I have 7 kids, so I'm spending most of my time trying to live an adventure with them. 2 of my teenage girls are really coming into their own as musicians now as well, and who knows, maybe we will do a project together sometime!
Jesus Freak Hideout (Ryan): I love asking this question, because I feel like we get a chance to see who influences your sound. If we were to look at your recently played music, what album have you been playing over and over and over again?
Stephen: I've been pretty back and forth with Mumford and Son's new Delta record, which is just a masterpiece. It's so good, man. The vocals and soundscapes and hooks and everything. I love it. But I'm also digging the new Spider-Man: Into the Spiderverse soundtrack, which is just plain greatness.
Jesus Freak Hideout (Ryan): If you could begin a one-on-one mentorship with a major artist, who MUST be currently living, who would it be with? Why?
Stephen: Oh man, that's a good question. I think I would probably say Jon Foreman. He is about the hardest working, most brilliant writer and artist out there. At the same time, I think of guys like Steven Curtis Chapman and it's like "PLEASE TEACH ME TO BE A MAN!" and I just wanna learn everything I can from him. He's stood the test of time and proven himself faithful and loves Jesus and his family and still has this smooth buttery voice that just makes me wanna weep.