Straight out of the mountains near Boone, NC comes a lyrical, acoustic-based album from indie artist, John Lucas. Continuing from the shorter Volume 1, Lucas returns with a second Bible Belt Session in full album form.
The first three songs on Bible Belt Sessions: Volume 2 are as good as Lucas has ever sounded. He blends acoustic guitar, piano, and banjo seamlessly in upbeat fashion. "Gasoline" and "Throw the First Punch" keep the listener interested in all of the different sounds he blends together.
John is a popular fella in the indie circle, and makes great use of guest artists to make his duets more powerful. From the often-heard Taylor Leonhardt, to the powerful voice of solo artist Andy Squyres, to the Celtic ghostly whisper of Sarah DeShields, Lucas' duets lend a presence and creativity that is a nice addition to Lucas' discography.
One criticism is the pacing of the songs. "My Constellation," "Lay your Head Down" are almost too slow and tend to bog the album down a little bit. At an average song length of almost 5 minutes, the album can drag on at times if listening to the entire thing in one shot. I would categorize this as great music for a rainy day, relaxing around a board game or while reading a book.
John Lucas doesn't want to be famous. He doesn't tour often, and isn't featured on CCM radio. However, I hope that he can achieve a wider audience for his thoughtful, touching music, because it deserves to be found.
- Review date: 9/20/22, written by Brian Kelder for Jesusfreakhideout.com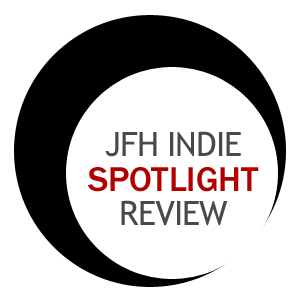 Record Label:
None

Album length:
10 tracks: 47 minutes, 10 seconds

Street Date:
July 22, 2022

Buy It:
iTunes

Buy It:
AmazonMP3

Buy It:
Bandcamp
Doing The Best We Can (4:28)
Gasoline (feat. Nicole Tester) (5:16)
Throw the First Punch (4:53)
Love is a Dance (feat. Taylor Leonhardt) (4:45)
My Consetellation (5:45)
Ghost in My Own Body (feat. Sarah DeShields) (5:21)
The Hills of Appalachia (4:36)
Lay Your Head Down (3:51)
The Breast of Mercy (feat. Andy Squyres) (5:04)
Manna or Poison (3:11)