If you have the guts to take a
VeggieTales
song and put a spin on it so it actually becomes something for all ages to listen to, I want to check you out. When I first heard "Stand" by a rapper named
nobigdyl
, I was in awe. The rapper who created one of my all-time favorite rap joints is about to drop
Canopy
via the "indie tribe" collective, and even though he has been dropping tons of music lately, this release seems to be his best work thus far.
"Tree Tops" comes along first and you are thrown into the spitting fire of nobigdyl in a song reflecting on personal rise and failures. You will also quickly notice that this is not going to be your typical rap joint as the songs don't follow a particular flow and have quirky beats at times. The overall product, however, is one rap fans will want to listen to. Dyl takes steps to be very open and honest on Canopy, especially in "Burn" and "Morning," tracks that leave listeners feeling as though they have gotten to know the rapper on a very personal basis. Other stand-out tracks on this superb album are "Suicide Nets," which has extremely clever one-liners, such as "Yaweh knocking on the door like 'housekeeping'," while speaking a very strong message to struggling people, and "Shade Tree," an extremely powerful track with solid spitting that directs listeners to outdo each other in love. Did I mention the fearlessness to take a children's song and bump it? Well, nobigdyl tackles that again with "Purple Dinosaur" and makes a song that I can't help but thoroughly enjoy.
In the end, this isn't a perfect album ("Video" has a hook that's not my favorite), but you kind of come to expect some small missteps with a musician who seemingly focuses on being outside of the box. However, it is filled with more than enough bright spots so I can see fans of CHH digging this one all year long. nobigdyl's unique vocals are unforgettable, the beats are tight, and the message is on point. He is doing a great job getting his name out there, and with some more work and some fine tuning, I think nobigdyl will soon be a pretty big deal.
- Review date: 2/2/17, written by
Kevin Hoskins
of Jesusfreakhideout.com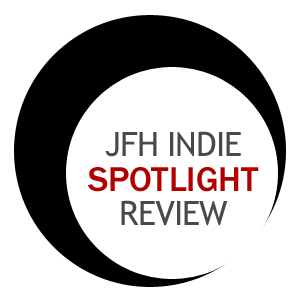 Record Label:
None

Album length:
10 tracks: 34 minutes, 17 seconds

Street Date:
February 3, 2017

Buy It:
iTunes

Buy It:
AmazonMP3
Tree Tops (3:04)
Burn (feat. Benjamin Rea) (3:13)
Video (feat. Jarry Manna) (3:23)
Doors (2:02)
Suicide Nets (feat. Emily Allman) (4:01)
Purple Dinosaur (4:16)
Venus (feat. WHATUPRG) (3:23)
Siblings (feat. Foure, Jarry Manna & Angie Rose) (4:19)
Shade Tree (feat. Camille Faulkner) (3:29)
Morning (3:07)