Indie alt-pop artist
Tina Boonstra
is a fresh new voice to keep an eye on. Growing up in a missionary family and familiarity with the Church, she naturally expected to make music for the church. Providence had other ideas, tapping her for a wider audience, and she began to sing her own songs at open mic nights throughout London. This musical upbringing has served her well, culminating with her new EP,
City of Doubt in 2020
. Laudably, This six-song set bears the mark of maturity and depth of a much longer-tenured artist. Running the gamut of style from electro-pop, indie alt-pop, and smokey ballads, Boonstra executes each style with ease.
Vocally, Boonstra strikes a healthy balance between the quirky stylings of a Regina Spektor and the trembly angst of Hop Along singer Frances Quinlan. Musically, City of Doubt brings to mind indie-pop duo Tal & Acacia, as well as current contemporary Madison Cunningham. Thematically, there is a tight thesis surrounding the topic of friendship as she journeys through what wrestling with self-loathing, fear, and doubt in the context of a biblical community looks like.
"Out of My Depth" has a punchy bassline and indie rock groove that is an undeniably catchy way to kick off the EP. The repeat button will be necessary to hear this song again before moving on to the polar opposite and aptly named, "What Is The Rush?" Meandering in a good way, this ballad seems to be coming from God's perspective looking down on her as Tina sings reassuringly, "Look up, my friend/And be kind/This life is not a straight line/Beauty you'll find as you go/No need to go on your own."
The fuzzy bass line of the title track speeds things back up again in the driving tune "City of Doubt," while the quirky "More Than Your Head" reminds friends, herself, and listeners that "you are not enough, you will never be" is a lie. Boonstra acts here as a defiant voice for her peers while also asking them to likewise have her back in her moments of doubt. "I Love You Like Sunshine In Bangor" takes a minimalist approach with an electric guitar carrying the achingly-tender tune. "Talk It Over" rounds things out in a joyous fashion with the bass guitar again taking main focus musically, this time aided by upbeat acoustic and electric guitar flourishes. The message of friendship woven throughout the song, and now the entirety of the EP, culminates with this ode to her mother and the community of friends everyone needs to thrive in life. Utilizing gang vocals that raucously sing, "If I've got all my friends with me/Then I know I have all I need" is a perfect way to drive the point home with satisfying closure.
With the state of Christian music and radio, in particular, leaving this reviewer largely wanting for originality, Tina Boonstra is a breath of fresh air. While she isn't necessarily aimed predominately at the Christian music market, she undoubtedly joins a growing list of young artists with a wider reach, like Colony House, Lauren Daigle, Madison Cunningham, Twenty One Pilots, Wake Low, etc. This is certainly a great thing, and one to be celebrated. This also leaves me with renewed hope that Christian music is being left to a generation that can ably take it to new heights and audiences once left unreached. Keep an eye on Boonstra, or better yet, keep an ear out, and in the process enjoy some excellently crafted alt-pop tunes with something of value to say.
- Review date: 11/14/20, written by
Josh Balogh
of Jesusfreakhideout.com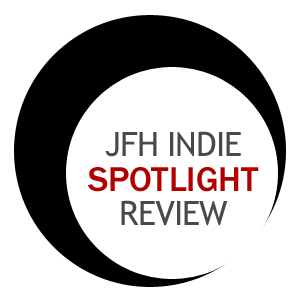 Record Label:
7core Music

Album length:
6 tracks: 22 minutes, 16 seconds

Street Date:
September 4, 2020

Buy It:
Apple Music

Buy It:
AmazonMP3
Out of My Depth (3:02)
What is the Rush? (4:28)
City of Doubt (3:01)
More Than Your Head (4:05)
I love you like sunshine in Bangor (3:54)
Talk It Over (4:22)