Two years ago, Inpop Records released Let's Not Forget the Story, the national debut for the Aurora, Colorado band Foolish Things. The album received warm reviews but struggled in the sales department. Fast forward to today, and Foolish Things has returned to the independent ranks, releasing a new recording that is even better than it predecessor.
The record opens with the soaring "Shooting in the Dark" and the rocker "Who'd You Put In Charge" before the mid-tempo title track. A song of hope regardless of circumstance, "Even Now" features the chorus: "He hasn't left you out to dry/ Even Now/ You haven't left his watching eye/ Even Now/ So children sing it when you don't see how/ My Father's worthy of my hope/ Even Now"
The themes of perseverance, hope and handing it over to God can be found throughout the entire recording. Written by co-vocalists Isaac Jorgensen and Mark Labriola, the lyrics are bold and unapologetic, without getting bogged down in cliche or becoming trite.
Musically, the disc does not stray too far from the last record. It is the kind of pop/rock that's all over the Christian radio airwaves, with a bit more of an electronic feel than that of Sanctus Real. Not entirely pleased with Jason Houser's work on the last disc, I was hoping that Tommy Collier would work some magic on the board, but the production work here is very hit or miss. There are highlights however, such as the rocking "Fight" and the radio-ready "Love Atmosphere."
Don't judge the album by it's totally uncreative and boring cover art. This is a thoughtful and creative record that would be a great addition to your collection. If you are a fan of The Afters, Downhere, or even Falling Up, then check out the latest from Foolish Things.
- Review date: 4/14/08, written by
Rob Tyson
of Jesusfreakhideout.com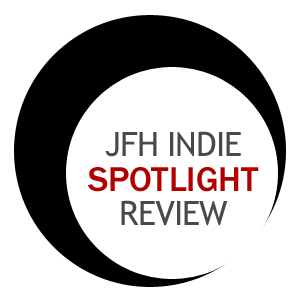 Record Label:
None

Album length:
10 tracks: 43 minutes, 24 seconds

Street Date:
January 21, 2008

Website:
Official Site

Buy It:
iTunes Music Store
Shooting In the Dark
Who'd You Put In Charge
Even Now
Fly
Love Chained Me Here
Holding On to What Is Easy
Fight
Love Atmosphere
Keep Us Together
Let Go