Most of the most experimental and unconventional music exists in the underground. Even when one of these artists rises to the surface (like Sufjan Stevens or The Flaming Lips), he or she or they end up only making some ripples in the grand scheme of the music industry. But, regardless, the fact remains that there are plenty of undiscovered musicians out there doing something truly unique and respectable. One such artist is Texas singer/songwriter Bersain Beristain and his one-man project,
Even Oxen
, who started off the new year with his self-titled debut EP.
Each and every track on Even Oxen represents an artist who intends to stay as far away from "radio friendly" as possible, and each and every track accomplishes that mission. An instrumental called "Ambulance" starts off the short adventure with an absurd-yet-interesting amount of layers of acoustic guitar samples. It does subside about halfway through, and it's replaced by random guitar sounds, arranged as though it was meant to be part of a bizarre dream, accompanied by what sounds like a rhythmic copy machine keeping time. It actually sounds good, though. It does feel a little longer than necessary, but it's a good introduction. "Charms" follows and mellows things out quite a bit. An acoustic guitar-led ballad, Beristain softly sings about God's love versus our sin and tendencies to be misguided and focused on anything else - of course, the former takes precendence. A simply-written song, I'm fond of the opening lyrics, "Charms and lilies fill my mind, while my soul tries to find comfort in Your strong rod, but I don't deserve to know a God who gave His life to be poor, wanting to know me more." "Always On Mind" is a mixed bag, in several ways. The soft, rhythmic strumming of the ukelele (which reminds me of a scene in The Legend of Zelda: The Wind Waker) is intertwined with some electronic blips and is intriguing, and it's met by Beristain's vocals in multiple layers (two to three at most). The majority of the singing works well for the song, but there comes some moan-like vocalizing at about the fifty-second mark that takes away from the tranquility of the song. The song ends with a little jam session with the ukelele, and then some sporadic noises, presumably for a sort of shock value, end the track on a sour note.
Halfway through the EP, we hit a rough spot, and a track that I skip every time. "Pasture Grazing" begins with Beristain reading all five verses of Psalm 100, which is great (despite the seemingly purposefully-awkward way he reads it). He finishes after about thirty-five seconds, and then for about four minutes, the background music gets violently shoved back as is replaced with loud static and distortion. Though there is a meaning to this decision, which is to symbolize the excruciating pain and torture Jesus went through for His people (and I like the idea in theory), I would much rather have had the Scripture reading on its own. Regardless, this is one misstep of only a few. "Beauty and Bonds" is one of the finest tracks Even Oxen has to offer. Though there are some sound issues (some vocal distortion mostly, which happens frequently on this EP), the acoustic guitar is wonderful, and the cello and the sounds of someone blowing in empty glass bottles both really have an interesting effect. "Beauty and Bonds" is also a sweet little tale of a poor, starving man who found an innocent lamb, and rather than eat the lamb, he chose to eat reeds instead, which God honored and rewarded with revelation knowledge of Himself. It's a sure highlight of the EP, as is the last song, "Gentle Colors." A bit folky in nature, "Gentle Colors" is a mid-tempo track with a gorgeous guitar melody throughout that vaguely reminds me of the guitar melody from PAX217's "Until the Sun." It's not entirely clear who Beristain is singing to/about in this song, but it's rather cheerful, as it seems to be a one-sided conversation from Beristain to an old friend. If you only have time to listen to one or two tracks, these final two songs are surely the ones.
In all honesty, Even Oxen is far from a perfect EP, but a lot of the imperfections help make it what it is, and that's an enjoyable experimental project from a young, new artist. Even Oxen is a unique entity in the music industry, but I, for one, am pleased to say that I like what I've heard. Beristain could benefit from some tutelage in the ways of sound production and proper recording techniques, though. Even Oxen is not for everyone, nor is it for most people. But listeners who enjoy experimental indie and folk music like Half-Handed Cloud will certainly find themselves enjoying this EP.
- Review date: 1/30/15, written by
Scott Fryberger
of Jesusfreakhideout.com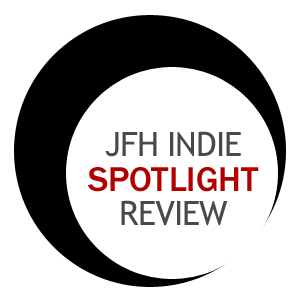 Record Label:
None

Album length:
6 tracks

Street Date:
January 1, 2015

Buy It:
iTunes
Ambulance (4:00)
Charms (2:39)
Always On Mind (2:48)
Pasture Grazing (4:23)
Beauty and Bonds (4:06)
Gentle Colors (3:51)