Based out of Stravanger, Norway, indie group Skyskraper is stepping up to the microphone to add their voice to the indie pop/rock scene. Like many bands before them, the three members of the band met in their church where they discovered a common affinity for music and formed the band in 2017. Soon after their formation, the trio released their first single, titled "Heaven and Earth," in 2018. Now, with their four-song EP titled, Floor One, Skyskraper makes a fuller and proper launch in 2020.
Musically, each of the four tracks features ethereal tones akin to bands of Copeland's ilk. These tones with light percussion, electric guitar flourishes, and airy vocals pair together to leave a tremendous amount of space. This openness and sparse lyrics are a perfect match that leans more toward a vibe record rather than a lyrical one. Perhaps this is due to English being a second language, or it may be a deliberate decision due to the musical focus.
"How Come" is the first and biggest example as it begins the album on this trajectory of pleasant musical beds for a few simple lyrics to float on. "Again" kicks the energy up a notch with a driving drumbeat and the occasional electric guitar accent, making for a terrific driving song. This reviewer's favorite song of the set, "Refuge," follows and features a slow burn, utilizing ambient guitar tones and what sounds like an organ and strings combo. This continued musical build explodes in the last forty seconds of the song with a cathartic and satisfying conclusion.
Lastly, "You Will Never End" incorporates a modern worship song aesthetic, though it stands apart with a higher focus on the guitar and synth swell over the emphasis on the lyrics that often preoccupies the worship genre. This focus on the music actually serves to highlight the strong albeit simple lyrics like, "Open my eyes/Let me see what You see/ I see new hope come like waterfalls/I see new colours where darkness falls/I see forgiveness, where hate has hold/I, see love covering all my dirt/Again and again/You will never end."
Overall, Floor One EP is not a long introduction, but it's a solid one with four worthy songs for fans of the indie pop/rock genre. With the musical diversity, a willingness to push themselves, and the talent that Skyskraper puts on clear display, this reviewer sincerely hopes this isn't the last we've heard from a band off to a fine start.
- Review date: 6/8/20, written by
Josh Balogh
of Jesusfreakhideout.com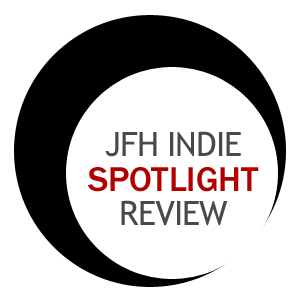 Record Label:
Egenes Records

Album length:
4 tracks: 13 minutes, 7 seconds

Street Date:
June 19, 2020

Buy It:
iTunes

Buy It:
AmazonMP3
How Come (2:44)
Again (3:09)
Refuge (3:37)
You Will Never End (3:37)