With the absurd influx of worship artists in the CCM market, it's a bit of a miracle when you find something beautiful amidst the noise. There are plenty of copycats, the occasional artist straight out of crazy town, and on the rare occasion we find artists that transcend their genre. UK based indie band
Southville
is one of those rare jewels and they prove it with their latest release,
Freedom's Tree
.
Right from the start, the band hits the ground running with "Strong." Utilizing imagery from Genesis, the song is used to remind listeners that God has, and always will be, with His people and be their strength. Themes of creation, redemption, and sovereignty permeate the album, but in a relatable manner. From this reviewer's perspective, it seems that the thread tying the album together would relate well with Jeremiah 32:38, "They will be my people, and I will be their God." Songs like, "Creator God" and "God Has Spoken" are great examples of this as they declare that God is in control and redemption is His plan.
Lyrically, the album keeps Trinitarian orthodoxy in plain view, which is both admirable and impressive. Within many contemporary worship songs, the persons of the Trinity are sometimes used interchangeably when they shouldn't be. For instance, "Valiant" clearly distinguishes the Father and the Son as Keren Felix sings, "The joy ahead, the plan of God / The victor's crown, was won by blood / The shame I've felt, the wrong I've done / Are washed away, by Christ the son." Furthermore, "Your Love" is clearly a song about the Holy Spirit, who the Church does not have an overwhelming amount of songs about.
The hard work of Southville has most definitely paid off with Freedom's Tree. Musically, the band's instrumentation and production is at an extremely high caliber, even a bit higher than some mainstream contemporaries. Listeners looking for Bible-based lyrics with a familiar yet unique sound will find a special gift with this release. Worship leaders also need to take note of how many of these songs can be used in a congregational setting, for adult and student gatherings. Before the year ends, get your hands and ears on this beauty, you won't regret it.
- Review date: 10/5/17, written by
Ryan Barbee
of Jesusfreakhideout.com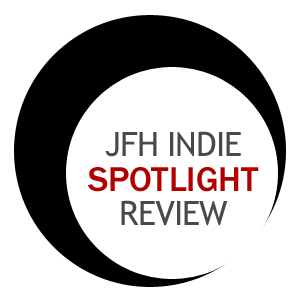 Record Label:
Elim Sound Publishing

Album length:
10 tracks: 45 minutes, 1 second

Street Date:
October 6, 2017

Buy It:
iTunes

Download It:
AmazonMP3
Strong (4:31)
Every Call (4:25)
Creator God (4:55)
Always (5:05)
Your Love (5:51)
Valiant (3:51)
Freedom's Tree (4:57)
The Race (3:03)
God Has Spoken (4:43)
Boundless (3:40)