During the 2020 pandemic, old friends Paul Ranheim and Kirk Sauers began Zoom calling each other to process their feelings on what was happening in the world. This eventually turned into long-distance songwriting sessions that finally coalesced as
The Wood Drake Sessions
. Soon they had enough songs for an album and so, bringing in some friends to help sing the songs, their first record was born,
From the Valley to the Golden Shore
.
The title clearly reflects the aim of this album. Gathered here are songs about being in the muck of life (the valley), but carrying hope for heaven (the golden shore). We hear songs celebrating our union with Christ and communion with other believers ("Oh, How Good to Be Together," "Where I Belong"). Most of the songs, understandably, focus on Jesus' presence with us through life ("Never Shakes, Never Will," "Holding Fast to Me," "All Will Be Well," "Tender and Mighty"). Some of these rightly point to Christ's sacrificial work as being the basis for His kindness towards us ("Grace Will Prevail" and "Bountifully With Me"). "I See a King" stands out as a particular pandemic-inspired track, looking forward to our time with Jesus in heaven but clearly pointing to certain issues in our day that will be fixed when that happens. Overall, the lyrics are strong and contain plenty of depth.
The goal behind these songs was to create sacred music for the church to sing. As such, the musical styling they went with reflects that. This reviewer would designate it as folk pop gospel, which may seem like an odd mash-up, but The Wood Drake Sessions pull it off in a uniform way. That said, though, the music tends to keep the songs from really standing out. When you're using well-used patterns of church music, it may be recognizable to the listener, but it also may be too recognizable. Bringing in guest vocalists like Sandra McCracken or Liz Vice help tracks stand out from each other, but the overall effect of the music tends to be either cliché or forgettable. Perhaps a little more risk-taking would have benefited the record.
The weakness of the music aside, this is a fitting album for our time. Acknowledging the ways we may feel isolated or disconnected, yet firmly pointing us to Christ and His Kingdom, is a needed message. It will be interesting to see if The Wood Drake Sessions continue. Their debut is promising, but it would be nice to see a more adventurous follow-up. Still, what we have in From the Valley to the Golden Shore is an encouraging album for those, like Ranheim and Sauers, who are processing our current age.
- Review date: 5/4/22, written by
John Underdown
of Jesusfreakhideout.com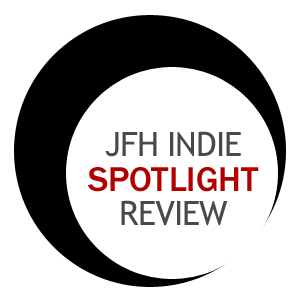 Record Label:
None

Album length:
9 tracks: 37 minutes, 33 seconds

Street Date:
April 29, 2022

Buy It:
AmazonMP3
Oh How Good To Be Together (3:21)
Never Shakes, Never Will (4:02)
I See A King (4:04)
Holding Fast To Me (4:17)
Grace Will Prevail (3:49)
Where I Belong (5:52)
All Will Be Well (4:20)
Tender & Mighty (4:37)
Bountifully With Me (3:16)