Last year, I was able to see
The Gray Havens
live shortly before the release of
Ghost of a King
. I have greatly enjoyed David and Licia Radford's clever lyrics and catchy music, and seeing some of their catalogue performed live was very special. Now everyone can get a taste of that experience with
Ghost of a King Live
, containing live renditions of the entire album plus three songs from previous works at the end. The studio recordings of these songs have been critiqued elsewhere so I'll focus on the live aspects here.
The Gray Havens are not a rock band by any stretch, so there's no wild screaming in the background. However, there is a sense of energy pulsing through the recording. Though reserved, the listener can tell the audience is invested in the band. That says something about the love this group has cultivated. The performers themselves add to the energy by neatly playing each tune. There are no extended solos or extra fills, but the band does a great job backing David's vocals and guitar work. There is some interaction between Dave and the crowd where he gives background to certain songs or teaches them a part to sing along with. These moments add to the flavor of the live recording and my only complaint is that I wish there was more of it.
On the innovation side of things, the songs are played nearly identical to their studio counterparts. The three final tracks, "Silver," "Far Kingdom" and "Train Station," feature some divergences, and those differences are welcome. A little bit of this creativity on other songs would have been nice, such as with "Diamonds and Gold," which is more synth-based on the record but could be tinkered here. However, the songs as they are work well in a live setting with some tunes like "Take This Slowly" and "Go" ringing truer to me with these renditions.
The listener may not get the same thrill listening to this live album compared to a Needtobreathe offering, but it works well in its own right. For fans of The Gray Havens, this will be another great addition to their collection. For those who are curious about this group, Ghost of a King Live can properly introduce them to the band's flavor. This is a formidable live album that nicely showcases The Gray Havens' creativity and energy.
- Review date: 10/5/17, written by
John Underdown
of Jesusfreakhideout.com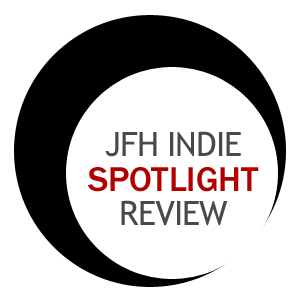 Record Label:
Artist Garden Entertainment

Album length:
14 tracks: 53 minutes, 18 seconds

Street Date:
October 6, 2017

Buy It:
iTunes

Download It:
AmazonMP3
Ghost in the Valley (Live) (1:23)
Shadows of the Dawn (Live) (3:56)
Ghost of a King (Live) (4:56)
Band of Gold (Live) (3:36)
Take This Slowly (Live) (5:17)
Diamonds and Gold (Live) (3:24)
This My Soul (Live) (3:50)
A Living Hope (Live) (2:15)
At Last, the King (Live) (4:21)
Go (Live) (6:26)
Sea Shanty (Live) (1:13)
Silver (Live) (3:09)
Far Kingdom (Live) (4:17)
Train Station (Live) (5:15)