Arguably the most popular style of music within the American Christian community would be adult contemporary. It's hard to listen to a Christian radio station without running across some Jeremy Camp or Casting Crowns. And it's a sound that can even make waves in other countries and cultures as well. Nathaniel Tan is a singer/songwriter from Singapore whose new EP, Glory of the Cross, contains those familiar sounds that can reach to his native land as well as those who love the genre in the United States.
Tan describes Glory of the Cross as a concept album. In fact, the audio portion of the album packaging is basically only half of the experience. The album also comes with a booklet that contains lyrics, chord charts, Bible verses, Bible study notes, discussion questions and stories for each song. Tan is very clear that, while it's certainly an EP that you can just listen to as you would any other album, this is also meant to be a Bible study tool as well as an evangelistic tool. The opening track's discussion portion, for instance, is a good example of both of those. Tan uses verses from Ecclesiastes and Haggai to talk about the meaninglessness and emptiness of tangible possessions, and how our internal desires are truly for a relationship with our eternal God. A good message for those outside of the body of Christ, and a good reminder for His people. However, though there are those good reminders for Christian listeners and readers, it's mainly a ministry tool, as none of the stories or commentaries really go too deep, but rather stay on the shallow end of the pool, so as to explain the Gospel to those who are unfamiliar with it.
As far as what to expect in the overall sound, you can tell Tan didn't have the best production team handy for the recording, but for being independent, the production and mixing were done fairly well. Now, don't take that the wrong way. It actually bears a really good sound quality, but it could use a little more of a touch up. Tan's vocals, at times, bring to mind those of Shawn Lewis of Hyperstatic Union (with just a hint of David Crowder), which, for me, became noticeable in the second song, "Glory of the Cross." Strangely, you can't even tell by his voice that he's from Singapore. There is virtually no trace of any kind of foreign accent, which was completely unexpected. He does a great job of keeping his voice nice, smooth and on-key throughout the five songs, and also of writing music that fits his vocal style. If Tan got access to some top name producers (just to clean up the sound a bit more), I wouldn't be surprised to hear any of these songs on Christian hit radio stations all over. Good comparisons for the music of Glory of the Cross would be Jeremy Camp, Chris Tomlin and - to an extent - MercyMe. I do think that Tan has the potential to be played alongside artists such as these.
The whole concept of the album can be summed up on the back of the album's packaging. Tan cleverly used the song titles in a couple of sentences that basically explains the album's premise: "In desperation, I cried out 'TAKE ME' as I stood in the GLORY OF THE CROSS. In spite of me, He said 'COME TO ME' and He took my sins away. With Him in me, I can now be THE ANSWER to someone's prayer as I press on in my JOURNEY OF FAITH." After everything is said and done, the EP is all about starting that relationship with Jesus. Nathaniel Tan's project not only does a great job of expressing God's love and compassion, but it sounds good and is written well. I wouldn't be surprised if mainstream Christian music fans would start hearing more of Tan in the near future.
- Review date: 1/4/10, written by
Scott Fryberger
of Jesusfreakhideout.com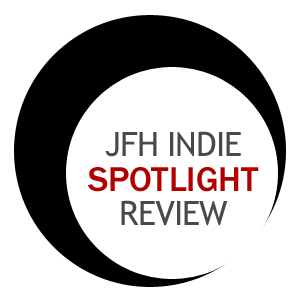 Record Label:
None

Album length:
5 tracks

Street Date:
2009

Buy It:
NathanielTan.com
The Answer (3:56)
Come To Me (4:08)
Glory Of The Cross (3:28)
Journey Of Faith (3:54)
Take Me (3:26)