If you're first discovering
Deep Valleys
in 2019 like I did, that first listen to their music might lead you to believe that you've come upon a well-established or veteran act that you just somehow missed out on. However, despite the apparent chemistry of the band members and the high quality of their output, Deep Valleys has only existed for about five years, with two EPs and a couple of singles to its name thus far. But the band's first full-length album has arrived and rock fans should probably take notice.
Goldhaven begins with a fantastic single, called "Closer To You." The energy and pace of the song make for the perfect opener, and the main synth melody is deliciously catchy. "Forever" brings The Gaslight Anthem to mind, particularly in Brian Naus' vocals, and its chorus features an infectious, dancey rhythm as the band sings, "I'm gonna love You forever, keep me with You." The upbeat alternative rock comes to a bit of a stop with "Light in the Darkness," which trades in the drums for a drum machine, with a hint of dubstep for good measure. There are still electric guitars and Naus' gruff vocals, and I have no complaints about the song itself, but the stylistic shift is slightly jarring. It does, however, lead quite nicely into a couple of ballads; "New York Town" and "Visionary" are both softer jams that don't sacrifice their alternative edge.
Goldhaven starts off very strong, but its final three tracks may be the best of the bunch. "Reverie" picks the album back up with some truly excellent and well-produced pop punk in the vein of All Time Low. It's melodic and energetic and is evidence that pop punk is a timeless genre. Following is "Sitting Room," which begins in much the same way as My Chemical Romance's "I'm Not Okay (I Promise)," but takes a different direction in the verses. "Sitting Room" may be my favorite track here, but it's up against some fierce competition in the closing track, "Hold Your Ground." For this closer, the band summons its inner Set Your Goals, with some chugging guitars, double bass, and some heavier vocals. It's the only time on the whole album the band gets close to hardcore territory, but I'm hoping it's something they incorporate more in future albums.
Since its release back in August, Goldhaven has found itself in regular rotation for me, becoming one of my favorite releases of the year so far. Deep Valleys displays a versatility in their genre choices that doesn't ever sound forced or sloppy, which is no easy feat. I can easily recommend this album to fans of pop punk and alternative rock. Keep an eye on this band, because they're sure to go places.
- Review date: 9/25/19, written by
Scott Fryberger
of Jesusfreakhideout.com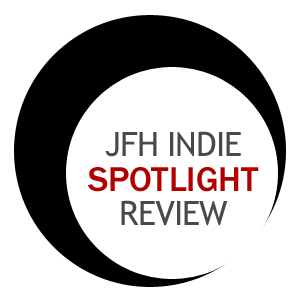 Record Label:
None

Album length:
8 tracks: 27 minutes, 27 seconds

Street Date:
August 4, 2019

Buy It:
iTunes

Buy It:
AmazonMP3

Buy It:
IVM Store (CD)
Closer To You (2:58)
Forever (3:14)
Light in the Darkness (3:39)
New York Town (3:51)
Visionary (3:43)
Reverie (3:39)
Sitting Room (3:14)
Hold Your Ground (3:06)