Jason Cameron
is a singer/songwriter based in the Houston, Texas area who approaches his music as a folk storyteller in the vein of artists like Bob Dylan or James Taylor. On top of the obvious influences of Dylan and Taylor, other influences such as Josh Garrels and John Mark McMillian are also apparent. Cameron particularly writes songs about things he has trouble expressing with people, his relationship with God, and songs in story narratives. Cameron's debut EP,
Guilt and Grace
, is a solid entry into the music world. His finger-picked acoustic guitar fits the folk backdrop perfectly, along with other instrumentation -- such as mandolin and violin -- fitting in quite nicely as well. The album is completely strings-based and there is no percussion of any sort to be found here. The music is exactly what you'd expect from someone in the genre and the vocals are unique, but still appealing.
Lyrically, the EP spends most of its time with songs about Jesus and His repemptive love, and direct stories from Jason's life. From the sweet "GiGi" (about his Grandmother), to the storytelling of Jesus' life and final days in "Beautiful Rebellion," the lyrics of Guilt and Grace are well written and often thought-provoking throughout the entire EP. In addition to the two previously mentioned songs, "Take Me Down" and "I Am Ready," are also great examples of what Jason Cameron has to offer. The biggest drawback with Guilt and Grace, however, would be the production. The album is mixed well enough, but the tracks all seem to be a few decibels too high. It's notceable when playing the songs alone, but when listening in a playlist with other tracks, it becomes very evident. Overall, it's a very minor complaint and one that could be fixed yourself if you had some free audio software and a few minutes of time. If you are into folk music, or a narrative storytelling type of writing--as you get from greats like Bob Dylan, then Jason Cameron is defiintely going to be worth checking out. His debut EP is certainly worth the listen.
- Review date: 9/13/19, written by
Michael Weaver
of Jesusfreakhideout.com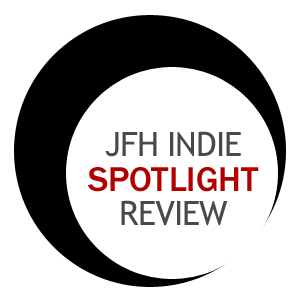 Record Label:
None

Album length:
7 tracks: 31 minutes, 9 seconds

Street Date:
July 19, 2019

Buy It:
iTunes

Buy It:
AmazonMP3
The Purpose (3:46)
Take Me Down (4:03)
Gigi (3:53)
Beautiful Rebellion (4:15)
Creekside (4:15)
Grace Street (5:59)
I Am Ready (4:58)