Transparency is necessary for good quality art. Not just with music but with all forms of artistry. Sadly, that is not always the case with a lot of modern contemporary Christian music. Many people can package positive and morally "good" lyrics with catchy music. Indie artist Tim Serdynski most definitely does not follow that path with his latest release, Healing. It's a perfect example of truth and grace - all the while baring his faults to the world.
The album opens with the 8-bit infused "Stylo-Symphony," leading seamlessly into "Beautiful." While it's not the strongest opening, it's melodically fantastic and Serdynski's vocals are breathtaking. The message of the song is nothing new as it reminds the listener that God has formed us and made us who we are - even referencing Psalm 139:14. Thankfully, the so-so opener is followed by the amazing "Save Me (From This Addiction.)" It's a solid song that expresses our need for the Lord to be our strength to overcome what rules us. It's lyrically dichotomous as it reflects on our human effort and God's ultimate strength. Plus, it's musically fantastic.
"God Satellite" is a great easy-listening track that is reminiscent of Gavin DeGraw or Matt Kearney. It's quite possibly his most radio-friendly track - and that's a compliment. "Good Father" continues in that sweet spot and really feels encouraging as it kindly challenges the listener to desire to serve those who are hurting.
As he began the album with an intro and lead off track, he similarly concludes it with "Amazing Grace" and an acapella reprise of "Beautiful." His rendition of the classic hymn is raw, real and straightforward. Honestly, its arrangement isn't too unique but when it comes to hymns I believe that tampering too much with the melody detracts from the heart of the song. The conclusion of the album is a simple reminder of God's love for his creation - a nice way to bring the EP to a close.
Tim Serdynski obviously has put out an album that is not only good quality but also honest; something that seems to be slipping away from the music scene as a whole. If this is the excellence that Mr. Serdynski brings to the table with all of his albums, we'll be sure to hear from him again in the near future.
- Review date: 3/12/14, written by
Ryan Barbee
of Jesusfreakhideout.com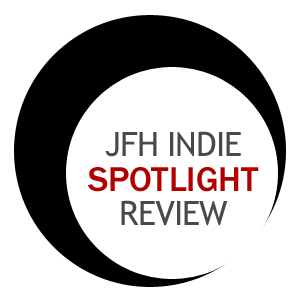 Record Label:
None

Album length:
7 tracks: 22 minutes, 15 seconds

Street Date:
August 20, 2013

Buy It:
iTunes

Buy It:
AmazonMP3
Stylo-Symphony (0:33)
Beautiful (4:33)
Save Me (From This Addiction) (4:04)
God Satellite (3:50)
Good Father (3:29)
Amazing Grace (5:03)
Beautifully Acapella (0:43)