Punk rock is not dead! It seems that 2016 and 2017 has seen a resurgence of the punk rock scene with more and more artists coming back to the genre. British punk rockers,
Peter118
teamed up with their American counterparts, and label mates (Thumper Punk Records),
No Lost Cause
to release a split EP titled
In Stereo
. Both bands contribute three gritty pop-punk tunes to this split EP which features super cool album art. This six-track EP clocks in at under nineteen minutes, but it's an extremely fun and energetic listen from front to back.
Peter118 gets the first half of the split and starts with a Bloodgood cover (from Rock in a Hard Place in 1988) in "Seven." The track sets the tone for what Peter118 gives us on this short EP. Peter118 sticks to the Bloodgood formula and offers up pop-punk tunes with a bit of an old school vibe. Lyrically, the songs are minimalistic and repetitive, but they are positive, uplifting, and Christ-centered. Out of the three songs available from Peter118, my favorite is easily the short, but more aggressive, "Wasting."
No Lost Cause starts their half of the split off in similar fashion -- with a cover. However, NLC goes with a much older cover with the hymn "I Stand Amazed;" originally written back in 1905. The punk rock treatment to the old hymn is nicely executed and may just be the best track on the album. "Outcasts" brings a more aggressive take on a track that is reminiscent of some older Offspring songs. The closing track, "The Crowd," is more of a standard pop-punk jam with a super catchy and head-bobbing sound. The track even features a spoken word PSA of sorts encouraging listeners to place their entire lives before God and to reject the crowd.
In Stereo is a fun listen from start to finish and gets stronger as it progresses. The EP is gritty, but has just enough production to even it out. Peter118 has some nice songs all on their own, but No Lost Cause really turns it up to sell the EP. These artists, though living in different countries, complement each other well and make the type of split EP you'd like to hear. These two bands, as well as Thumper Punk Records, show that punk is still alive and well. While it may not get the mainstream attention it once got, there are fans still hungry for the sound. Punk rock fans should definitely enjoy this little EP and I cannot recommend picking it up enough.
- Review date: 10/19/17, written by
Michael Weaver
of Jesusfreakhideout.com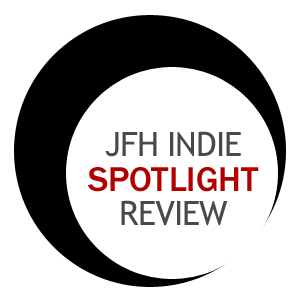 Record Label:
Thumper Punk Records

Album length:
6 tracks: 18 minutes, 50 seconds

Street Date:
September 4, 2017

Buy It:
iTunes

Buy It:
Bandcamp
Seven - Peter118 (3:01)
Wasting - Peter118 (1:37)
Follow Him - Peter118 (3:02)
I Stand Amazed - No Lost Cause (3:33)
Outcasts - No Lost Cause (4:03)
The Crowd - No Lost Cause (3:34)