Long before heavy metal was hijacked by a vocalist named Cookie Monster and dirge-like breakdowns, there was classic metal. You know the type: gruff, yet sung vocals, crunchy E-chord riffs, soaring guitar solos, and sing-along anthems that beg for pumping your fist high in the air. This is the kind of metal American-made Messenger plays, a rather generic name for a "sticking out like a sore thumb" band. While now ancient metal bands like Stryper or Judas Priest continue to limp along with varying success, gaining most of the modern ear, it's bands like Messenger that lead me to believe that this style of metal could see a resurgence, and not solely hinge on the survivability of these old favorites.
The band's third studio album, titled In To Win, sees the band continuing this metal crusade, using Christian themes woven into a general "we're not gonna take it" attitude. I kept expecting Messenger to fall into a formula, or prove copycats, but while they certainly wear their influences on their sleeve, they show ample depth and flexibility from song to song. This depth manifests itself in tracks like "When I Go," which has a modern alt-metal feel reminding me of something Altar Bridge might do, as well as the impressive five-minute instrumental "Trial and Triumph." I also noticed some welcome modern-metal hints assumed into the band's sound, such as the stop-start riffs of "Satan's Nightmare" and the down-tuned riffage in opener "Time Machine." This is the exact progression I would like to see in this genre, to turn the phrase, "to teach an old dog new tricks."
Vocalist Frank Herring gets his chance to shine in the mission statement that is "Messenger at Arms," delivering not quite as helium-induced of a range as genre icons Michael Sweet or Rob Halford, yet holding his own by sheer conviction, and proving just as effective.
Messenger is at their best when they push the envelope lyrically, engaging political themes (which I usually decry) as in the distrusting "July 5" and the majestic anti-racism tale "Crows and the Hawk." The latter deftly handles a hot-button topic with its novel story-telling approach and a feel-good chord structure, proclaiming that "He made us to embrace, He made us to enjoy, each other." While there are bits of ooey-gooey cheese thrown in here and there, such as the Kiss-inspired "Give A Shout" (may I remind you -- heavy metal used to be as much about having fun as it was going against the grain), the majority of lyrics presented here are deep and thought-provoking, such as the query-heavy "Take Flight," or my personal favorite "Anchor," which matches frenzied speed metal and serene verses, questioning life's purpose and origins if not for God, "Time immemorial the battle for the mind/Try to explain the beginning of mankind/What we believe to the end and from the start/What we believe is the anchor of our heart."
I was pleasantly surprised throughout much of In To Win. The lyrics are more witty than expected (our salvation portrayed as a "Time Machine" is a clever idea), and it's chock-full of catchy choruses, heavy riffs, and killer guitar work throughout. Messenger is a good time that makes you think. Hopefully all this heralding builds momentum for a new era of classic metal bands, cheese and all.
- Review date: 1/10/21, written by
Joel Zaloum
of Jesusfreakhideout.com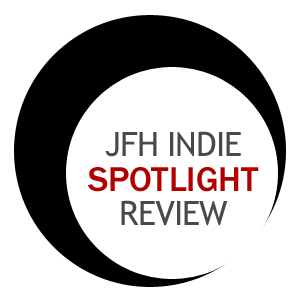 Record Label:
None

Album length:
13 tracks

Street Date:
December 18, 2020

Buy It:
iTunes

Buy It:
AmazonMP3
Time Machine (4:10)
Blind Sided (4:24)
Take Flight (5:49)
Give a Shout! (3:53)
Crows and the Hawk (6:14)
Messenger at Arms (4:29)
Satan's Nightmare (5:10)
When I Go (4:24)
July 5 (The Politician's Song) (5:16)
Anchor (3:56)
Trial and Triumph (5:08)
Last Supper (4:53)
Fear No Evil (3:38)