Marcus and Jalyn McGill are a worship-leading couple hailing from North Dakota. So far they have released a series of singles, the latest being "Jericho." This tune starts off somberly with piano chords drawing the listener in before the full band ramps up the energy. "Jericho," as might be gathered by that title, is about overcoming what looks spiritually insurmountable. The lyrics specifically point out unbelief and doubt but also leave room for the listener to fill in their own obstacles.
The music is certainly the track's strong point, delivering the right amount of energy while the minor key keeps things from feeling too trite. The concept, though, is in the questionable line of how we apply biblical stories. In some ways, the song feels like its own version of the "We all have an El Guapo to face" speech from The Three Amigos. While I don't think it's unorthodox to try to apply the story of Jericho in that way, it does feel like stretching the point. The lyrics highlight God's power, but I don't think the actual city conquered by the Israelites was a representation of doubt or unbelief; it was "a big dangerous [city] that wants to kill us."
That quibble aside, the single is a catchy track musically with serviceable lyrics. It's easy to see how the McGills could grow in their songwriting and craft to deliver a solid set of worship songs on an EP or album. Those looking for praise music that contains a little more flair to it should find something worth following in the McGill's music.
- Review date: 9/23/21, written by
John Underdown
of Jesusfreakhideout.com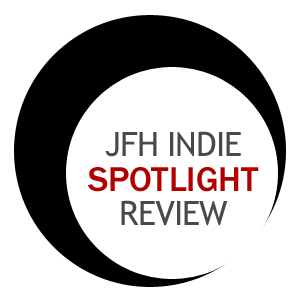 Record Label:
None

Album length:
1 track: 3 minutes, 48 seconds

Street Date:
September 24, 2021

Buy It:
Apple Music
Jericho (3:48)