Say what you will about being a music fan in the age of Spotify. It has its ups and downs, for sure, but one of the best things about it is discovering new artists worth getting excited about. One of my favorite discoveries last year was Jackson, Mississippi's own Empty Atlas. Their single "Short Fiction" made me an instant fan, and their new album Kairos does not disappoint.
Though "Short Fiction" does not appear on the tracklist of Kairos, the song does serve as a great example of what to expect here. Songs like "Codebreaker," "Florence," and "Valleys" bring a really solid alternative/pop rock sound that feels inspired by bands like Coldplay, Sherwood, and even early Copeland (with less of an emphasis on the emo side and slightly more pop). Vocalist Micah Smith also reminds me of Dan Smith of the band Bastille - without the British accent, but with the tone and excellent sense of melody. It's an altogether lovely sound that's easy to listen to on repeat. The band constantly provides enjoyable grooves and terrific guitar melodies from lead guitarist Brennan White; combine all of that with some musical diversity (the blues/country flair of "Ouroboros," the rock & roll flavor of "Sway," the Coldplay-esque "Birthday," etc), and the end result is what you get with Kairos.
Micah describes the album's theme as "[examining] the choice to leave everything behind and success." One of the album's highlights, "Florence," touches on feeling like that success is out of reach in the second verse (Burned out on your star signs / my palms only show all the work I've done / feels like all I achieved last year was once more 'round the sun / fortune favors the fortunate, I guess / it's all a matter of perspective / at best, it's providence / at worst, it's music for my friends". But the pre-chorus comes in to change it all up (And I think I'm fine no matter how it ends / I think I've finally started making sense / clear a path, make a way / ready myself 'cause the door's swinging open someday"). Similarly, "Birthday" serves as an inspiration for someone feeling the weight of the world, unable to see what's ahead ("Candles only burn for so long / your party mix is only 20 songs / "First Day of My Life" sounds empty / you just can't let all of them see / where's your head? Did you forget? / this entire Earth's before you, and you've barely seen it yet"). These are just a couple of examples, but the album is full of this type of encouragement and focus on achieving your goals.
Four years is a long time between albums, especially for a relatively unknown band in a time when your audience is ready for more music all the time. But Empty Atlas clearly spent that time growing and focusing on writing great songs. Kairos is highly enjoyable for fans of alternative and indie pop.
- Review date: 6/11/20, written by
Scott Fryberger
of Jesusfreakhideout.com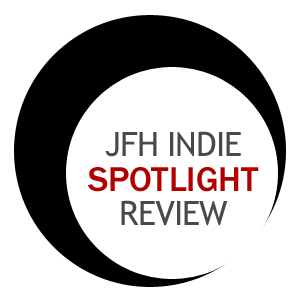 Record Label:
Carved Stone Records

Album length:
10 tracks: 39 minutes, 7 seconds

Street Date:
June 12, 2020

Buy It:
iTunes

Buy It:
AmazonMP3

Buy It:
Carved From Stone Records (CD)
Maximal (3:33)
Codebreaker (3:12)
Florence (3:23)
Carcosa (3:46)
Ouroboros (4:10)
Birthday (3:55)
Famous Friends (5:35)
Sway (3:30)
Valleys (5:07)
Minimal (2:56)