The recording process can be grueling for an artist. However, I say that with a lot of subtext, because there are plenty of people who think that because they have a decent microphone and a laptop that they deserve to be called an artist. Recording a song from start to finish without pressing pause or punching-in better quality vocals is a lost skill. Please don't misinterpret what I'm saying; artists like Owl City, Sleeping At Last, and other basement-dwelling bands/artists are TRUE artists but the copy-cats who are trying to find the secret elixir of success are the guilty belligerents. (Not to mention, it's rare to find a band or artist who doesn't refurbish portions of their songs while recording with pitch-assistance.) That is what makes the latest release,
Live at the Grove
EP, from
LUKAS
so special. Essentially, a group of talented folks with strong ties to healthy churches got together to make some rich music rooted in scripture.
The EP opens with the acoustic-electronic fused "Beauty for Ashes." Melodically, it's reminiscent of All Sons and Daughters with some polish and shine. It could easily be included on any CCM radio's circulation, while not sounding like another regurgitated impersonation. "My Rescue" continues with that same clean sound but with a softer tone and more dynamic melody as it has subdued verses and passionate choruses.
"For God So Loved" is obviously a song built off of John 3:16. Considering the upcoming Easter holiday, worship leaders would find a gem with this track as it's a clear picture of the gospel as leader sing Luke Munns sings, "Oh the cross was enough, oh that my debt was paid." Churches have sung words like this for years, but musically and melodically, this song would change it up a tad. "Immeasurably More" is a clear-cut cover and I honestly can't say that it improves on the original, recorded by Rend Collective, but it's by no-means a bad listen.
The EP concludes with "Heaven on the Earth/Spirit Break Out"; from the start to the end, the song feels, for a lack of a better word, epic. Munns really flexes his songwriting abilities as it really features some beautifully poetic lyrics and a heart-stirring arrangement. It's a fantastic way to bring the EP to a cliff-hanging end, leaving the listener wanting more.
Overall, LUKAS has a lot going for them; while lyrically, the band isn't offering something very unique, their musicianship and well put-together melodies definitely make up the difference. It will be interesting to see the future of the band, especially considering the incredible influence of the band members' respective churches (Hope Unlimited Church and Hillsong, among others.) Nevertheless, these are some fine folks who are giving listeners good art that is strong enough to stand on its own.
- Review date: 2/18/16, written by
Ryan Barbee
of Jesusfreakhideout.com
JFH Staff's Second Opinion
Australia is widely known for Hillsong Church and the multitude of musical acts that represent the entity. Luke Munns, a former drummer for Hillsong United, has stepped out to become a worship leader and currently leads worship at Mark and Darlene Zschech's church, HopeUC. In leading worship at youth conferences and camps, LUKAS was formed. The six track live EP,
Live at the Grove
is excellently produced and equal to the quality of a studio album. You honestly couldn't tell it was live if you didn't know it. It features some excellent songs like the mid-tempo opener "Beauty For Ashes," the powerful "For God So Loved," or the striking "Heaven on the Earth/Spirit Break Out." The music has a lot of electronic elements, but they aren't overwhelming and the actual instruments are allowed to breathe and be heard; even, at times, there are very subtle electric guitars. "For God So Loved" is probably this reviewer's favorite track, but the acoustic version of "Beauty For Ashes," included at the end, is a close second. Luke Munns has an understanding of what worship is about, as he was quoted saying, "It's not about elevating ourselves, but worshipping God, pursuing His presences, and knowing Him more." LUKAS is doing an excellent job in portraying that with their music. If you're looking for a new worship group, or you're a fan of what Hillsong has to offer, LUKAS will likely be right up your alley. On top of all of that, the EP is being offered as a free download. - Review date: 3/4/16,
Michael Weaver
of Jesusfreakhideout.com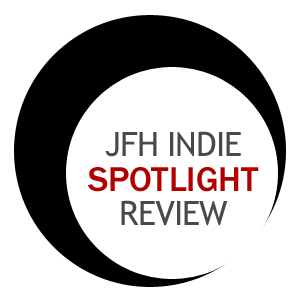 Record Label:
None

Album length:
6 tracks: 32 minutes, 51 seconds

Street Date:
October 31, 2015

Download It:
AmazonMP3

Download It:
iTunes
Beauty for Ashes (Live) (4:17)
My Rescue (Live) (4:31)
For God so Loved (Live) (4:48)
Immeasurably More (Live) (5:54)
Heaven on the Earth / Spirit Break Out (Live) (9:05)
Beauty for Ashes (Live Acoustic) (4:16)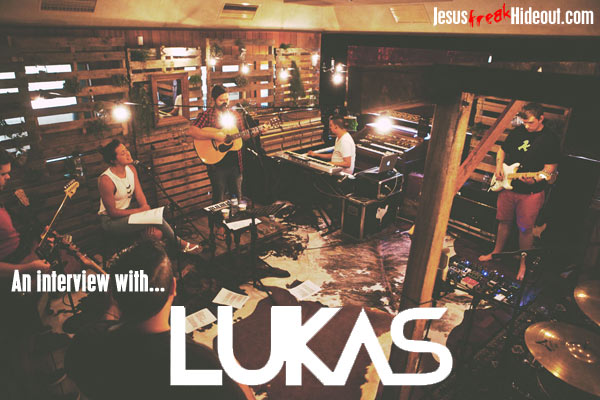 Jesus freak Hideout (Ryan Barbee): First off… Wow. I thoroughly enjoyed listening to the album from start to finish. What was the inspiration behind this release?
Luke Munns: Thanks so much for your kind words! So happy you enjoyed it. I was leading worship with one of our worship leaders, Sarah Potts, at church and the whole thing came together from start to finish in my mind.

I've worked at The Grove Studios on many other artists' music for the last 10 years as a producer and it's always been a dream to record our own music there. What started as an idea and then a conversation grew in to a team of over 50 creatives from over 12 churches, gathering together for a night of creative expression and worship to God. It definitely exceeded my expectations, and the response from people has been very humbling.

At the heart of the project, we just wanted people to connect with God in a fresh way through using the creativity God has given us.
JFH (Ryan): Now I've read about you guys, but explain to our listeners: what's the story behind the name of the band?
Luke: I grew up at Hillsong church and was a key drummer/player in the starting of Hillsong UNITED. After helping to build it for 8 years I felt called by God to leave UNITED and start a band. LUKAS started as nickname that I was given by Joel Houston who I grew up with, but became the working title of some demos that I made and put on the Internet back in 2004. "The Demo EP" (as it's called) had over 400,000 downloads, and launched as a mainstream band, that that toured across Australia & New Zealand.

I remember a moment when we played live on MTV where I felt like we weren't having the impact for Christ that I was anticipating. Nothing around us was changing. The world was setting the atmosphere.

On one hand, LUKAS would get up and sing about life & subtle lines mixed in about our faith, and then the next band would get up half drunk and sing about sex, drugs and rock and roll - undoing the positive influence that we'd sacrifice so hard to bring.

It was at that point that I returned to my worship roots, and started working on an innovative sound of worship that I hoped and believed would reach and connect people with God. I knew that we needed to be hot or cold, and that a mixture wasn't going to cut it. I knew that in order to allow God to change people the word of God needed to be spoken over people.

The origin of the name LUKAS is Greek for "bringer of light", which was actually the original role of Lucifer in heaven, before he was filled with pride and jealousy, and fell from Heaven. God's original plan is to worship Him in Spirit and in Truth, without ever letting the focus come away from God and onto ourselves.

Our prayer is to be used by God to bring His light and love to the world.
JFH (Ryan): Now I know you all are involved in your respective churches in Australia. How involved are you with each of your churches? AND How did you all come together as a band?
Luke: Yes! We are all committed and serving in our local churches, as we believe that the heart behind what we do in LUKAS is to serve and build our locals churches, and from that home base help other churches around the world by serving and sharing what we have at home.

We are currently based at two churches, HopeUC (Ps Mark & Darlene Zschech an hour north of Sydney, and Hillsong Church, Sydney. We all serve in various capacities as worship leaders and musicians, as well as training up and mentoring up-and-comers in the team. By honoring the local church first, we go out with the blessing of our pastors - which is a vital key.

The band has formed out of relationships formed through the shared vision of wanting to experiment and create fresh innovative sounds in worship music.

On a side note, our bass player and music director Ben has his own coffee roastery and owns three café's on the east coast of Australia, which makes him a VIP for our high quality and quantity caffeine requirements.
JFH (Ryan): What is your favorite song on the EP? And why?
Luke: I think my favorite song on the EP would have to be "Heaven On The Earth."

In the midst of my daughter Olivia fighting a health battle, and our much loved senior pastor Darlene Zschech fighting for her own life with cancer, I had to get back to foundations and discover for myself where I stood in my faith, and what I believed in the midst of heavy trials.

At the beginning of last year, I felt like God gave me the theme for my year 'Heaven on Earth'. Jesus taught us to pray:

"Your Kingdom Come, Your will be done, on Earth as it is in Heaven" (Matt 6:10)

Why would He teach us to pray like this if God's will was automatically going to happen? The truth is, it's not. We're stuck in the middle of a battle. We have an enemy whose plan is to steal from us, and to kill and destroy our lives… But Jesus came to give us life and life abundantly. So how do we tap into this healing and life that we so desperately find ourselves needing in this world? By choosing life and choosing to press into, partner with, follow and trust our loving Heavenly Father.

That's what the song 'Heaven On The Earth' is about - it's a deeply personal song to me, the lyrics are deeply heartfelt and I have found hope in them over the past months leading me to write and record this new song with the LUKAS team.
JFH (Ryan): Now I have to be honest… I really got into the album after I had the chance to watch the whole live recording at The Grove. What made you guys want to go the route of recording it in that manner?
Luke: I believe that God deserves the absolute best. The Grove is one of the most prestigious recording studios in Australia, utilizing the highest quality analogue recording gear and microphones available.

We also recruited one of my good friends Paul Moss as director who is director of photography for reality television shows such as Masterchef, Biggest Loser, Survivor, Shark Tank etc. We filmed it on 4K on Red cinema quality cameras.

The reason we chose this direction was to give God the highest praise through use of the highest quality capturing technology.

God doesn't deserve our second best, second rate, last fruits. That's why we stretch, sacrifice, step out of our comfort zones to roll out the red carpet for Jesus.
JFH (Ryan): Okay… so if I were to look at your Spotify account, what artists and bands would be listed on your most recently played list?
Luke: Fundamentally, I'm a music producer, so I'm always looking for new fresh sounds and inspiration from indie and mainstream pop sources. We study everything and any new music we can find looking for something that might spark a new idea, create new vibes and help us step out of the current boundaries and comfort zone of what we know worship to be around the world - to ultimately reach more people.

My playlist would include worship artists such as Bethel Music & Hillsong Young & Free, as well as mainstream artists such as Coldplay, Justin Bieber, Taylor Swift, Sia, Ed Sheeran & more. We like to take inspiration from the world's best artists and use it to build the kingdom of God. Although we might not agree with someone's life choices, we value their knowledge and experience just as a carpenter goes to trade school to learn the necessary skills, or a pilot learns to fly a plane at flight school. That said, I'm super selective about songs I listen to make sure they are clean, specifically avoiding any lyrics that are degrading of women, or include foul language, etc. I stick to listening to positive, uplifting songs about life and love.
JFH (Ryan): Let's end with something fun… If you were a toy to be included in a kids meal at your favorite fast food joint… what toy would you be and why?
Luke: I'd have to be either Dora The Explorer or "some kind of duck toy" so that my two-year-old daughter would think I'm the absolute best thing around.
JFH (Ryan): Seriously! Well done guys! I've had to listen to a lot of poor-quality music lately and it really is a joy to listen to a well-made and thoughtful album. God bless y'all!
Luke: Thank you so much Ryan! That's means so much to us, and we are so honored to be part of this amazing website. Good times ahead!