Between 2016 and 2019, California pop punk band Light the Way released three EPs and one full-length album. So it was a bit surprising to have not heard much more than a peep from them in the last three years since their Dad Gang EP. But that's finally changing with the release of their Small Step Records debut, Long Story Short.
As it turns out, this time between releases was good for the band, as this batch of songs is some of their best work. While it definitely has the same overall sound longtime fans will be familiar with, they sound more confident than ever. Of course, they're still the same fun-loving band they were before; if song titles like "Burt Macklin, FBI" and "Han Shot First" didn't give that away, the opening lyrics will: "Over 30 now, much more sturdy now / But my back will sometimes ache now / I still listen to Ocean Avenue / 'Cause that record still rips, dude / I got an IRA, yeah because my 401K / Didn't transfer from my last job / But I still wear band merch underneath my dress shirts / I couldn't stop punk rock even if I tried." But despite the almost carefree image they've cultivated, their overall songwriting seems to have improved in the last three years (see personal favorites "Scatterbrained" and "Long Division"), as has their interest in creating a more diverse sound. Light the Way has always had a bit of a Craig's Brother-meets-New Found Glory sound. That's still largely the case, but Long Story Short definitely sees them branching out a bit more, and in multiple directions. "Guts" turns up the tempo with some vicious skate punk, while parts of "Han Shot First" feel more like mid-'00s Weezer. On the other side, "They Will Let You Down" would almost sound at home on a 6'10 album, and "2AM" is a sweet little acoustic/piano ballad that's quite touching for the parents out there ("And I love every minute with you / Even at two o'clock in the morning / And you think that as I grow / You'll miss me now because you think I won't need you the same way / But I'll always need you."
Now it is the year 2022, about two decades after the big pop punk boom of the early 2000s. Most of the people I know that are in, or are fans of, the pop punk scene are in their 30s and 40s now. Whereas, 20 years ago, the songs were about the woes of finding or keeping relationships and loving or hating this town, Light the Way is focusing on more mature, yet still relatable issues. "Burt Macklin, FBI" and "Scatterbrained" both deal with anxiety to varying degrees (the former says, "Overthinking everything / I hold myself back more than anything / I know there's great things In my reach / If I only don't trip over my own feet"). They're also vocal about social media addiction in "Han Shot First," a history of abandonment in "They Will Let You Down," and our over-opinionated society in "Long Division." Their honesty in these topics is refreshing and, as I said earlier, easy to relate to. But instead of wallowing in these downfalls and failures, the central theme of the album (long story short, if you will) is the hope found in Jesus Christ. I think the end of "Guts" sums it up quite nicely: "I'm broken, but I am made new through the blood of the Lamb."
I've been a fan of Light the Way since their debut with Indie Vision Music, and I've followed along with each new release, with little to no disappoint along the way. And with Long Story Short, I think it's safe to say that they're at the top of their game. The album is enjoyable from start to finish, and I anticipate keeping it in rotation for the foreseeable future. Welcome back, guys!
- Review date: 4/1/22, written by
Scott Fryberger
of Jesusfreakhideout.com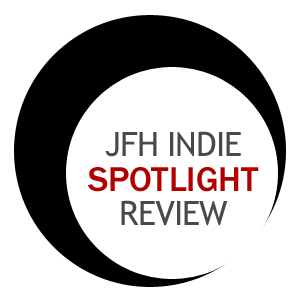 Record Label:
Small Step Records

Album length:
12 tracks: 37 minutes, 0 seconds

Street Date:
April 1, 2022

Buy It:
Small Steps Records

Buy It:
AmazonMP3
Goofball (2:40)
Burt Macklin, FBI (3:33)
Chameleon Eyes (3:56)
Guts (2:58)
They Will Let You Down (3:14)
Han Shot First (2:30)
Scatterbrained (3:36)
Long Division (3:46)
Worrywart (3:21)
2AM (2:29)
In Our Time Rules (0:52)
Steering Clear (3:54)