After a successful Kickstarter campaign and the recruitment of producer Aaron Gillespie, Willet presents their latest EP, Love on the Outside. This marks the Maryland-based rock band's sixth independent release since their formation in 2006. The six-song EP begins with "Love, Love, Love," an acoustic, low-key introduction that gradually builds tempo before transitioning to "Disaster," the album's only straightforward "rock" track. Love on the Outside's title track is a solid, radio-ready song, containing near the end another acoustic breakdown, similar to the opening track. This same style is generally true for the remainder of the record. The album's closer, "The Hungry," probably best sums up Willet's goal as a band; it is a plea to seek justice for the least of these is our world. It is a nice end to the album, featuring worshipful group vocals and a dramatic cutout.
Aaron Gillespie's presence as a producer is evident throughout the release. By just listening to "Disaster," it would be easy to compare Willet to any of Tooth & Nail's most recently signed rock bands. But with Willet, you also find an acoustic opener, a slower worship song, and consistently intricate guitar parts. There are cases, specifically in regards to the vocals in "Disaster" and "Death By Surprise," when the bands seems to opt for a less polished production sound, which may not be appealing to all listeners. Even with Gillespie, the band maintains their independent sound. Willet has been making themselves known through a heavy touring schedule these past few years, and it seems like some of the songs on Love on the Outside would translate better live; "Disaster" seems a little too high energy among the batch and "You Are Not Just Holy" follows a formula of many songs that are perfect in a Sunday morning worship setting.
Love on the Outside may not present any remarkably standout tracks, however Willet definitely avoids monotony between songs, which can be especially dangerous with such short releases. The EP will be available at shows and on the band's website on a "pay-what-you-can" basis, with donations going towards expenses for Willet to perform an evangelism concert at the 2012 London Summer Olympics in partnership with Youth With A Mission. While perhaps every song will not appeal to every listener, there is quite a bit of promise to be found in this release.
- Review date: 3/24/12, written by
Samantha Schaumberg
of Jesusfreakhideout.com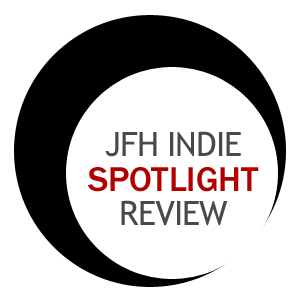 Record Label:
None

Album length:
6 tracks: 24 minutes, 34 seconds

Street Date:
April 3, 2012

Buy It:
AmazonMP3
Love, Love, Love (1:01)
Disaster (4:25)
Love On the Outside (4:45)
You Are Not Just Holy (3:55)
Death By Surprise (4:12)
The Hungry (6:16)