Many listeners are hip to the jive of the sounds of Paper Route, but did you know that front man JT Daly released his own solo piece of handy dandy work? If you haven't had the pleasure, then you quite possibly have missed out on a beautiful highlight of 2012. His Memory is sure to leave a lasting impression.
The album opens with the haunting title track, "Memory." Experimental percussion and low-fi vocals permeate throughout the 80's-esque song and, to say the least, it's a phenomenal way to begin an album. Appropriately, the organ driven "Hymn (Lord I Need More Time)" follows. The reflective lyrics, hymn-like melody, and driving rhythm give the song an edgy feel that is reminiscent of The Rolling Stones.
"Love from Dust, Blood, and Rust" gives a short segue for listeners to the more contemplative and softer side of Daly. While some may feel cheated by the short length of the song, it is very well thought out and gives the album a theatrical dynamic. "Youth" has an almost nostalgic emotion and dreamy feel behind the music, with the gentle "Ahhs" singing in interludes. The track is ambient in nature but is a very obvious attention grabber.
"Boys and Girls" continues with a soft and upbeat sound, but by the end, it makes the artistic transition to a more musically aggressive impression. "Oberlin" builds off this and Daly's gruff vocals are just as instrumental in the song as the rest of the instruments. As the song carries on, it gets very busy - and musicians across the board may really enjoy the jam session.
"You Go Your Way, I'll Go Mine" is a blatant song of separation and conclusion. Lyrically, it is melodramatic and poetic with a pinch of both sadness and encouragement. With the soft sounds of bells giving some form of comfort to the music, the track is just so well executed that listeners may be moved to tears. "No Other" is a pensive ballad with an old western sentiment - like an "Oh Susanna." Bringing Daly's Memory to a close is the quirky and epic "Children of God" that continues with the reflective theme found throughout the album. However, on this song, it gravitates to a more somber thought as Daly sings, "When I was young I had this fire burning bright." While it may feel at first like it's ending in pure sadness, it really is good to keep in perspective that this is very much an introspective album. It's as if the theme is to remind us where we came from and to know where we are going; which quite honestly, I believe we all need.
For a pure music experience, this is an album that listeners need. My only complaint is that at some points, the vocals feel as if they blend so much with the music that the lyrics become undistinguishable. However, they become a very clear part of the music structure. It's as if Daly chose certain words because they just fit the feeling of the music, much like Nirvana's Kurt Cobain, which is not bad, but very creative. Paper Route enthusiasts, musicians, and people looking for something very original: JT Daly is the man you need to search out for the good stuff.
- Review date: 11/12/12, written by
Ryan Barbee
of Jesusfreakhideout.com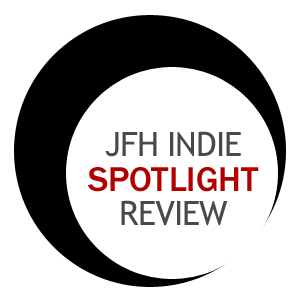 Record Label:
None

Album length:
10 tracks: 37 minutes, 57 seconds

Street Date:
April 17, 2012

Buy It:
Amazon.com
Things Will Never Be the Same (3:28)
Memory (3:50)
Hymn (Lord, I Need Time) (4:16)
Love from Dust, Blood, and Rust (1:40)
Youth (4:03)
Boys and Girls (3:25)
Oberlin (3:24)
You Go Your Way, I'll Go Mine (4:25)
No Other (3:50)
Children of God (5:36)