Indie R&B artist
Tragic Hero
caught my ear with a handful of feature spots over the last year or so. First I caught him singing soulfully on Swoope's
Sinema
album, then rapping skillfully on Stephen The Levite's "Frenemies" track, and lastly delivering a banging hook on Alex Faith and Dre Murray's "All Around The World." That being said, when I heard of the upcoming full-length release, I was intrigued at what was to come, then happy to find that "My Own Worst Enemy" delivers an album that I'll be playing for a while.
"My Own Worst Enemy" goes fairly deep when it comes to the message being portrayed. "Forever King" paints the picture of making it through difficult times, and "Determination" focuses on how short this life is and making the most of each day. "Nothing You Can Do" hits home with a self-destruction tale of heartfelt lyrics; "Now I'm on the rooftop closed eyes, now I'm looking at my whole life, lost it all back in '05, slow dance with the devil." For the most part, the production is solid, and the album carries a mostly R&B vibe with touches of hip hop throughout. The artists lending help to this album are stellar, including the likes of Dre Murray, John Givez, and Christon Gray, all who absolutely kill it on "My Own Worst Enemy."
Overall, not every track is great, but there's nothing that's actually bad. Fans of the R&B crooning sound, Christon Gray, and even B. Reith are sure to enjoy this release. I'm excited to see what Tragic Hero does in the future.
- Review date: 6/27/15, written by
Kevin Hoskins
of Jesusfreakhideout.com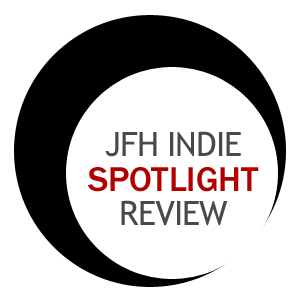 Record Label:
None

Album length:
10 tracks: 41 minutes, 18 seconds

Street Date:
June 23, 2015

Buy It:
iTunes

Download It:
AmazonMP3
Intro (3:46)
1984 (feat. Dre Murray) (4:02)
Forever King (3:55)
Determination (feat. John Givez) (3:35)
Winter (4:22)
Nothing You Can Do (4:30)
Try Again (feat. Christion Gray) (3:58)
Charlie's Song (Mercy) (3:58)
Happy People (feat. Taelor Gray) (4:07)
Last Night (5:05)