With Downhere having been disbanded for a number of years by now, the main focus of
Marc Martel
has been his career fronting the Queen Extravaganza. So it makes perfect sense that his next non-Christmas solo release would be a bunch of cover songs. The singer extraordinaire has put together six of his favorite songs and arranged them to his liking for an EP called
My Way, Vol. 1
. As a fan of the concept of cover songs, I jumped at the opportunity to give this a listen.
The song choices here run the gamut of not only genres, but eras of music, from 1955 to 1999. It's an eclectic selection of songs, with mostly popular tracks and one rather obscure song - at least, it's one I personally am unfamiliar with. Because of this, I tend to listen more to the first half of the EP than the second, though it wouldn't be accurate to say that one half is stronger than the other.
Things get kicked off with arguably the greatest one-hit wonder song of all time, "Take On Me" by a-ha. Dropping almost all of the synth from the original version, Martel's version contains mostly organic instruments, including a horn section performing that famous melody, much like Reel Big Fish's rendition of the song. Martel does play with the melody a little, making it a bit more jazzy and poppy to fit the slightly-altered beat, but that's about the biggest difference. His voice is perfect for the song, hitting the high notes in the hook very nicely. It's followed by "Don't Stop Me Now" by Queen; of course, it's certainly no surprise that a Queen song would find its way on this project, but honestly, had I not heard this song previously, I would've anticipated a different Queen song, like "Somebody To Love," which is the song Martel used to audition for the role in Queen Extravaganza. However, "Don't Stop Me Now" proves a good choice, as it's a fun, upbeat song that really gets stuck in your head. And sure enough, Martel's vocals are nearly indistinguishable from those of the man himself, Freddie Mercury. The main thing that sets itself apart from the original is, again, a jazzier interpretation of the song, while the original was more piano rock-based.
A surefire highlight of this tracklist is one of the most treasured love songs ever written, "Unchained Melody." Made famous by The Righteous Brothers, Martel truly does the song justice while showing off his full vocal range: a little bit of bass and a bit of falsetto, all heading toward the swelling powerful climax. It's a worthy cover of a song that's been covered by so many artists as it is, and also one of the best songs on this EP. The title track follows, originally by the king of lounge singers, Frank Sinatra. Never having been a fan of the song, I wasn't exactly thrilled to hear it here. In addition to the melody that I'm not particularly fond of, the opening of this version feels a bit weak with its layered vocals and organ. As it goes on, the song picks up a little and becomes less irritating, but it's an easy pass on repeat listens. "Take It With Me" is the newest song here, originally from Tom Waits' 1999 album, Mule Variations. What makes its inclusion so interesting is the vast difference between the vocalists' singing voices; Waits sings low and raspy, while Martel sings high and very clean. The piano in the original is also traded out for an orchestra of stringed instruments, making the song a lot more classically beautiful, while still maintaining the overall melancholy feel that feeds near-perfectly into the final track, "God Only Knows." Much like covering the Beatles, covering the Beach Boys is risky. Their music is so timeless and great that a cover of their song will either be excellent or a joke. Thankfully, Martel's piano-based rendition falls in the former description. It's lovely, and I would much like to hear it as the first dance at a wedding reception.
Marc Martel has proven himself time and time again to be a very creative and gifted singer, songwriter, and musician. His Christmas EPs are a joy to listen to, and his solo music is top-notch. I personally hope that the Vol. 1 in the title of this EP actually means something, as I'd love to hear more Martel covers in the near future. If you too are a fan of cover songs, this is a great addition to your music collection.
- Review date: 3/18/18, written by
Scott Fryberger
of Jesusfreakhideout.com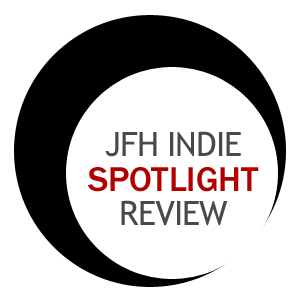 Record Label:
None

Album length:
6 tracks: 23 minutes, 0 seconds

Street Date:
March 23, 2018

Buy It:
Official Website
Take On Me (3:48)
Don't Stop Me Now (3:39)
Unchained Melody (3:56)
My Way (3:53)
Take It With Me (4:19)
God Only Knows (3:27)